Ukrainian and Russian Bride dating advices - CQMI blog
Latest Articles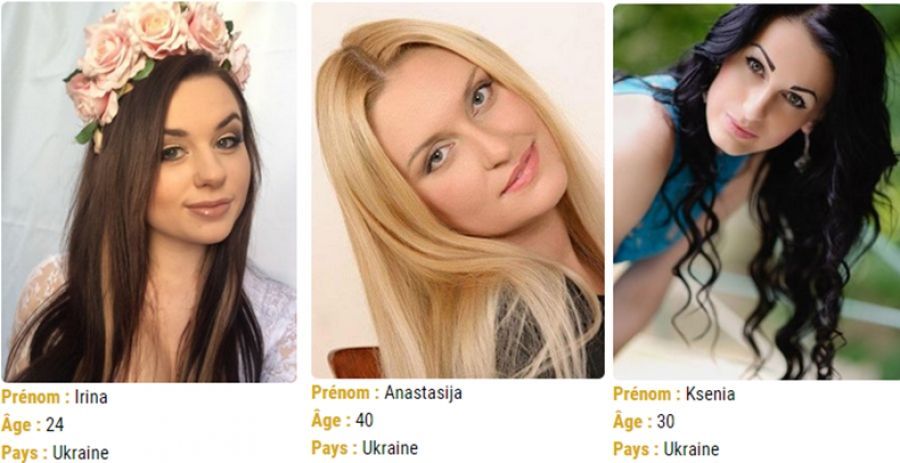 1000 new profiles of beautiful Ukrainian Brides with 2 new partner agencies.
Despite your professional success, you may have found that, regardless of your appearance, it's difficult to seduce a woman you really like. The dating agency CQMI has been created to enable Canadian men wishing to meet a Slavic woman with the aim of building a family to do it under the best conditions, such as reliability and trust. In order to achieve some significant results we recently added over 1,000 new Ukrainian brides' profiles.
Charming Ukrainian girls are looking for a true love
Ukrainian women combine many qualities that are ideal for building a close-knit family. They create a warm family atmosphere, maintain the household, which is something so much needed by Canadian men. These women are often not aware of their vocation to be a confidante, a devoted wife, and an affectionate mother at the same time. These qualities, which are in their genes, are distinctive features of their character.
It's not a secret that many Western men fail to find locally a life partner who believes in family values and wants to engage in a relationship based on these fundamental values. For demographic and social reasons, many women in Eastern Europe are in a very similar situation, that is, they strongly believe in family values but are not able to find a partner willing to engage in a serious relationship in their countries. Despite all difficulties of life, these Ukrainian women remain strong and show amazing courage, will, and delicacy.
Being that Ukraine becomes an increasingly popular destination for our clients, the agency CQMI has decided to start two new partnerships with dating agencies in Ukraine. It's about the dating agencies in Kiev and Odessa.
Ukrainian women from Kiev
The new partner agency in Kiev will give you access to more than 800 profiles of beautiful Ukrainian women. Like all our partner agencies, this one rejects all applications that women send online or by mail, and requires an in-person registration at the agency's office in Kiev. We are respectful to our clients and we work in an atmosphere of mutual trust and understanding. Thus, you can be absolutely sure that all Ukrainian women whose profiles you'll find in the CQMI database are real, their photos are authentic and recent, and the women are really looking for serious dates to start a long-term relationship.
Your woman from Ukraine could be from Odessa
The trip to meet charming Ukrainian women is an ideal moment to devote yourself to your private life. It's a pleasure to be face-to-face with a Ukrainian woman that you wanted to see for a long time, and that's a moment that can show you a true love feeling. It's the ideal time to live your best days full of romance and loving gazes! Our agency offers you the opportunity to visit Odessa (Ukraine), this beautiful city on the Black Sea where you can certainly find your soul mate.
The process you want to undertake is an important moment of your life, that's why you need to be well understood and get a serious help with your search for your future wife. Being accompanied by the director of the QCIM, Antoine Monnier, will be essential during your trip.
Mr Monnier will offer you interpretation services, which will bring relaxation and comfort in the first moments of you conversation with our lady members. He could give you advice on how to succeed on your first date with a Ukrainian woman and build a serious and lasting relationship.
CQMI invites you to visit the site www.cqmi.ca right now to see the new profiles of charming Ukrainian women from Kiev and Odessa. You can be absolutely sure that you'll find the woman of your life among these beautiful Ukrainian ladies.
Register right now and we will call you to schedule a free initial meeting
Thanks to the QCIM, your woman from Ukraine has become nearer than ever!