Why Choosing a Moldavian Woman?
Moldovan women are therefore Slavic women who have great human resources.
Why Choosing a Moldavian Woman?
The Republic of Moldova is a small, independent country as large as Belgium, which broke away from the former Soviet Union in 1991. It lies between Romania and Ukraine and is very similar to the Burgundy region of France. It is also a very important producer of wines in this region of Europe. The Republic of Moldova is also infamous for being one of the poorest countries in the world, which explains some significant Moldovan immigration to Canada and Quebec in the hope of improving living conditions. Moldovan women are therefore Slavic women who have great human resources. In the video of Luc and Valeria, presented below you will meet Valeria who married a man from Quebec and who is particularly distinguished by several typical aspects of the Moldovan Slavic woman. (You can notice that she really succeeded both carrer and family life)
Luc and Valeria, a successful Québécois-Moldavian couple living in Montreal!
A Moldovan woman is distinguished by her great ability to adapt to new living conditions, which is explained by the difficult conditions in Moldova. Valeria is a woman who has many human qualities to form a strong couple. It is a woman from Eastern Europe who imposes by its calm and stability in the couple. Luke tells us in the video that he was going to meet in short-term relationships before meeting Valeria. This beautiful young Moldavian woman whom he met during a party in Montreal, made him understand that the disputes in the couple are normal and unavoidable events over which the couple is built. Opposed to marriage Luke for the first time in his life, considered the hypothesis after experiencing the solidity in the couple of a Moldovan woman.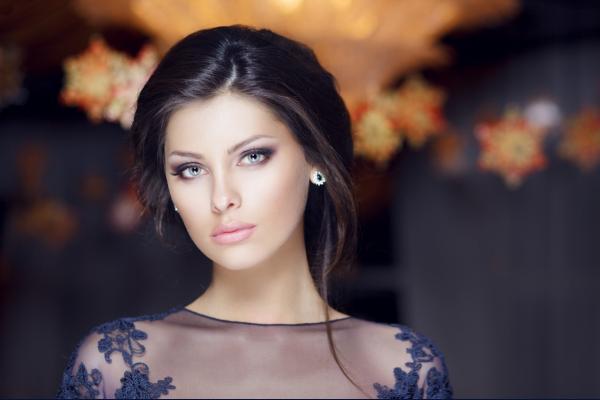 Moldovian women in Canada speak English and French
A Moldovan woman is distinguished by her great ability to adapt because the Republic of Moldova is at the intersection of several countries between Western and Eastern Europe. In addition to their own Moldavian language, Moldovan women speak several languages ​​including Romanian, Russian, sometimes Ukrainian (neighboring country) and sometimes even French. You will be very surprised to see Moldovan women's ability to learn languages ​​that is astonishing. Many Moldovan women in Montreal speak 7 to 8 different living languages. What talent !
Mixtures of cultures and peoples for great physical beauty of Moldovan women
Yet far removed from the great Russian Federation, Moldovan women have nothing to envy to beautiful Russian women or Ukrainian women. The proximity of Romania, Ukraine, Poland and even Russia, allows and creates a mixture of amazing nationality that always results in beautiful young girls with blue eyes, green, chestnut and hair of all the hues. Moldovan women have many resources and know how to charm men of all countries in the world. the Slavic color is conjugated in all languages ​​with the marriage agency CQMI!
Why are Moldovan girls so eager to marry foreigners?
The phenomenon of marriage migration, born in the mid-1990s, is no longer just a trend. Last year, one in five marriages in Moldova was international. What is the reason for the popularity of these marriages and whether "the emigration of brides" in the future will not turn into serious problems for the Moldovan state? Moldovan personalities tried to answer these questions and others.
The husband as a means of transport ...
Moldova can easily claim a new Guinness book record. In the last five years, our "wedding geography" has accounted for 53 countries around the world. And the demand for contenders abroad continues to grow. According to opinion polls, one in three Moldovan girls do not hide their marital aspirations towards the West. What is the reason for such a "wave of emigration" - the desire for a better life or the notorious "love knows no bounds"?
Svetlana:
The number of Moldovan citizens marrying foreigners is increasing steadily. But our department reflects incomplete statistics of these unions. Because the official registration can take place both in the motherland of the bride, and in the homeland of the groom, as well as in embassies and consular services. Some of these marriages are simply unknown because they do not re-enter our country.
I can say that taking into account all the data, in 2010 5,084 marriages were concluded with foreigners (1,288 in Moldova and 3,796 abroad). If we compare this figure with the number of marriages concluded between Moldovan citizens - 26486, we get very interesting statistics.
Arina:
"The ways of God are inscrutable." And that's how I found my happiness as a woman in Japan. It happened quite spontaneously, I met my future spouse in Chisinau, when he came to our country to work. Our family will soon be 10 years old, we have three growing children. I can say that my marriage inspires me a lot. I am a doctor by profession, I have already written three books on the land of the rising sun, which has become my second home for me. Nevertheless, I must admit that for any foreigner in Japan, adaptation is very difficult. For people of other nationalities who live in Japan, relations with Japanese are biased because they consider you with great caution, believing that you arrived in Japan by doing some calculation. It's not easy to prove that you are a person, that you are a professional. I had to learn the Japanese language, retake my medical degree, overcome many difficulties, until I was recognized as a citizen of the country. Many Moldovan women marry foreigners, trying to solve their material problems in this way. But we must never forget that for any deception it is necessary sooner or later to pay.
Konstantin:
It seems to me that our women are attracted mainly abroad by maternal instinct. They want their children to grow up better than the ones we have. And in this desire, we can understand them. And if a woman marries a stranger for love, then how can this be criticized ?! For his beloved - a Moldovan woman will even go to the end of the world!
Roman:
Marriages with foreign nationals from the point of view of legal regulation are more difficult. Although our Moldovan family legislation is quite liberal in terms of the conclusion and registration of marital unions with foreigners. For this, only two conditions are necessary: ​​mutual desire and adulthood. For example, Tajikistan regulates this aspect very strictly. For a Tajik who would like to marry, for example, with a Moldovan woman, he should put on the state account of 50 thousand dollars as the amount of the guarantee in case of divorce, the bride must live at least a year in Tajikistan and she must have in this country its own living space. In the absence of one of the requirements, it is impossible to get married.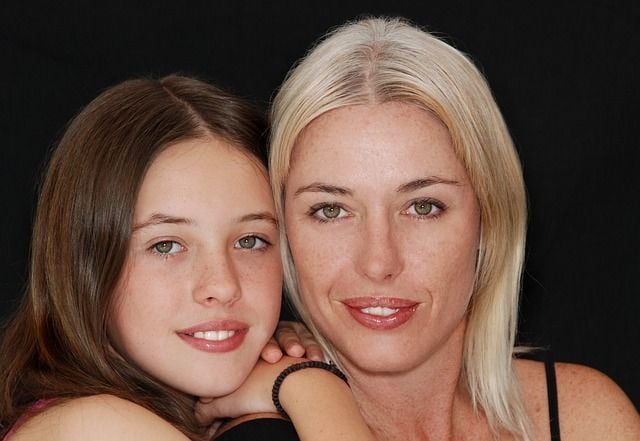 Western men want to flee feminism
Not only do Moldovian women seek their personal happiness abroad. More and more men come to our country because of the problems related to feminism in their countries and the difficulty of finding their future wife who meets their standards in terms of family values. What are the reasons for the prosperity of "marital tourism" and how are our daughters better than their foreign counterparts?
Konstantin:
The main reason that attracts foreign men to our women is, of course, their beauty. Moldova is at a geographical crossroads where blood is constantly mixed, so our country is clearly ahead in Europe, in terms of the number of really beautiful women.
Roman:
With that, of course, it's hard to argue. However, the phenomenon of "marital migration" can also be explained from another point of view. We have few men, and in the United States there are 8 million more than women. In the post-Soviet space, on the contrary, the female population surpasses the male population of 15 million! In America, women are just not enough. Another point is the growing law of coercion, directed against the problem of sexual harassment. In the United States, women literally see its manifestation in everything, even in compliments. American men have been so intimidated by these criminal penalties of retribution that in any case they have stopped saying pleasant words to women. American women are very emancipated, they are rather cold and calculating, they know their rights, they are not going to couple simply for love. Therefore, Western men come where there is more simplicity, they seek romance, sacrifice, qualities that are more than present in our women. For all these reasons, for the middle-aged Texas cowboy, fifteen hundred dollars to fly to Moldova - it's not a big amount of money! Here, for reasons known, not one, but dozens of young and beautiful girls can become the contenders for his hand and his heart ...
Oksana:
- As a practicing psychologist, I can say that, in my experience, there are more positive stories of marriages with strangers than negative marriages. Many of my female clients have married in the United States and Europe and are very happy. I think that among Western men Moldavian women find the coveted knights. Our male representatives like to give advice, to indicate what to do, while not bothering much. There, a man allows a woman to be a woman - flexible, gentle, staying at home. In this situation, they appreciate the fact that he cares about his wife and sees the same thing in return. It seems to me that the majority of women who go abroad, obviously do not seek status, they are willing to sacrifice it. They agree to be a housewife, our Moldavian men simply can not afford it.
Arina:
- It seems to me that foreigners are attracted to Moldovan women because they are not protected by laws and considered as submissive. While we are at home in Moldova, we are at least protected by our laws. Offended by her husband, loudly slamming the door, we can go to our mother, or a friend, and there, in a foreign country, it is impossible. We are more docile, more vulnerable, more manageable. I can agree with Konstantin that, of course, Western men are attracted mainly by the beauty of our women. With a minimum of funds, they know how to put themselves to their advantage and make a good impression. In the West, women, immersed in feminism, do not care about their appearance, prefer the "unisex" style and often do not know if it's a man or a woman.
Internet dating site - trust or distrust?

With the advent of the World Wide Web, the problem of finding one's "second half" has been simplified to a minimum. You just need to sign up and fill out a form on the corresponding dating site. This is how our Moldovan girls usually meet foreigners, and none of them are safe from the malicious intent of internet fraudsters.
Svetlana:
-I think that in online dating there are advantages and disadvantages. When a man and a woman have a long correspondence, they have the opportunity to know each other quite well. At the same time, such communication does not exclude fraud. I remember one case of my practice when our Moldovan girl and an American came to apply for a marriage registration. With him came his father, who really wanted the young people to sign as soon as possible. At the same time, I saw the confusion of the bride and the passive and very strange behavior of the groom. Then it turned out that the young people met on the Internet. I was apprehensive about these facts, and I advised this girl not to take hasty steps. She listened to me, and it turned out that the young man had serious mental abnormalities and that they appeared precisely for sexual reasons. His father wanted to organize his personal life and do it with the help of a woman from Moldova.
Oksana:
- The biggest danger of the Internet is the presence of a large number of crooks of marriage, "gigolo" and sex tourism. There have been cases where online brides have received responses from potential contenders from abroad, who have first corresponded, then offered to meet them in a city, after checking the woman's financial situation, her address. The future wife accepted an appointment, but no one came to the designated place. Meanwhile, the scammer had time to clean the girl's apartment. Unfortunately, our women are very confident and naive and believe very much in a fairy tale about a prince on a white horse.
Konstantin:
- In my opinion, when there was no Internet, it was much easier to get to know the representatives of the opposite sex. It's easier to invite the girl to dance, we take her home. Everything is clear and understandable. Now people are on the Internet, but they can change their name, their biography and even their sex. There is no sincerity and something real!
TOP countries where Moldovan brides are the most popular:
Ukraine.
Russia.
Turkey.
Italy.
Romania.
Germany.
Greece.
England.
United States.
Moldovan women: Mentality and typical characteristics

Quite a few men would like to meet Moldovan women because they are considered feminine, beautiful and attractive. But the attractive, feminine appearance is not the only feature that attracts many men. Alone: what other qualities are characteristic of Moldovan women? What mentality distinguishes them? And what does a Moldovan woman expect from a potential life partner?
Of course, it should be clear to every man that there can be no blanket answers to these questions. Nor would one do justice to Moldovan women if one were to pigeonhole them all. According to the motto: they deliberately use their sex appeal to wrap foreign men around their fingers in order to get a ticket to rich Western Europe. Women who do this may exist, but firstly they are everywhere and secondly they are not particularly concentrated in one country.
Femininity and a sense of family

Moldovan women put a lot of emphasis on their appearance: They wear emphatically feminine dresses, make-up, high heels and a sensual, beguiling fragrance not only when they go out, but also just like that in everyday life. Fashionable women can be found everywhere in Moldova, not only in the capital Chișinău.
Moldovan women are not only captivating because of their charisma, they are also kind and warm-hearted. In the family circle, they try to create harmony and cosiness - in the spirit of Moldovan sociability and (hospitality) friendliness. For many Moldovan women it is very important to find a partner with whom they can start a family. The desire to have children is very strong among many women in Moldova. There are many young parents and marriage at 20 is not uncommon in Moldova.
Moldovan women: Lively and energetic

Like the country, like the women. This is also true of Moldova. In general, people in Moldova like to party. Moldovan women are not excluded, of course. Most of them are open-minded and sociable and infect everyone with their good mood.
They like to get together with family and friends, eat a lot of traditional food and always laugh. Anyone who meets a Moldovan woman is quickly accepted into the close circle of the family and considered part of a large community.

What qualities do Moldovan women value in a man?

Old-school men are sought-after types: Giving flowers, complimenting, settling the bill, holding the door open - in short, men who are attentive to women's concerns. Reliability, a strong shoulder, assertiveness, self-confidence and empathy are qualities that a Moldovan woman values highly in a man. In return, a man can rely on the loyalty of a Moldovan woman. She stands behind her partner in difficult times, is willing to compromise in disputes and understands her role as a wife.
Because Moldova is known as the poorhouse of Europe, Moldovan women seek security. They work hard to keep their heads above water and therefore expect just as much diligence from the chosen one. He should therefore also live up to his role as a good husband and family man.
Tips for a relationship with a Moldovan woman

Moldova is a diverse country - despite its small area. People with different ethnic roots live here: besides the largest group of Moldovans, there are also many Ukrainians and Russians. When you meet a Moldovan, it is just as likely that she is like a Ukrainian or a Russian in mentality.
Even in couples who have just fallen in love, sooner or later there will be misunderstandings. This is also the case in a German-Moldovan relationship. This is quite normal and a sign that you should get to grips with your partner's culture. When it comes to intercultural communication difficulties, one(s) should remain calm. It doesn't help anyone to lose their nerve during emotionally charged moments.
Even if there may be language barriers at the beginning, talking is the order of the day. Only with understanding, openness and trust can a crisis be overcome and a relationship become a very successful one.
QUIZ : Measure your chances of success with a Slavic woman