Slovak Women
Slovak women seek happiness in every little detail of life, which helps them to move on the path of life with confidence.
Slovak Women
https://www.cqmi.ca/en/eastern-women/slovak-womenSlovak women seek happiness in every little detail of life, which helps them to move on the path of life with confidence.
For some time I tried to identify the characteristics that would distinguish the representatives of two close nationalities - Ukrainians and Slovaks. I tried to take advantage of my personal experience with Slovak, my observations in the specialized literature on the subject by looking for an answer, and... I did not find it. We are so close (Ukrainian and Slovak women), so close that when we deal with Slovak women, we have the opportunity to look at ourselves from the outside.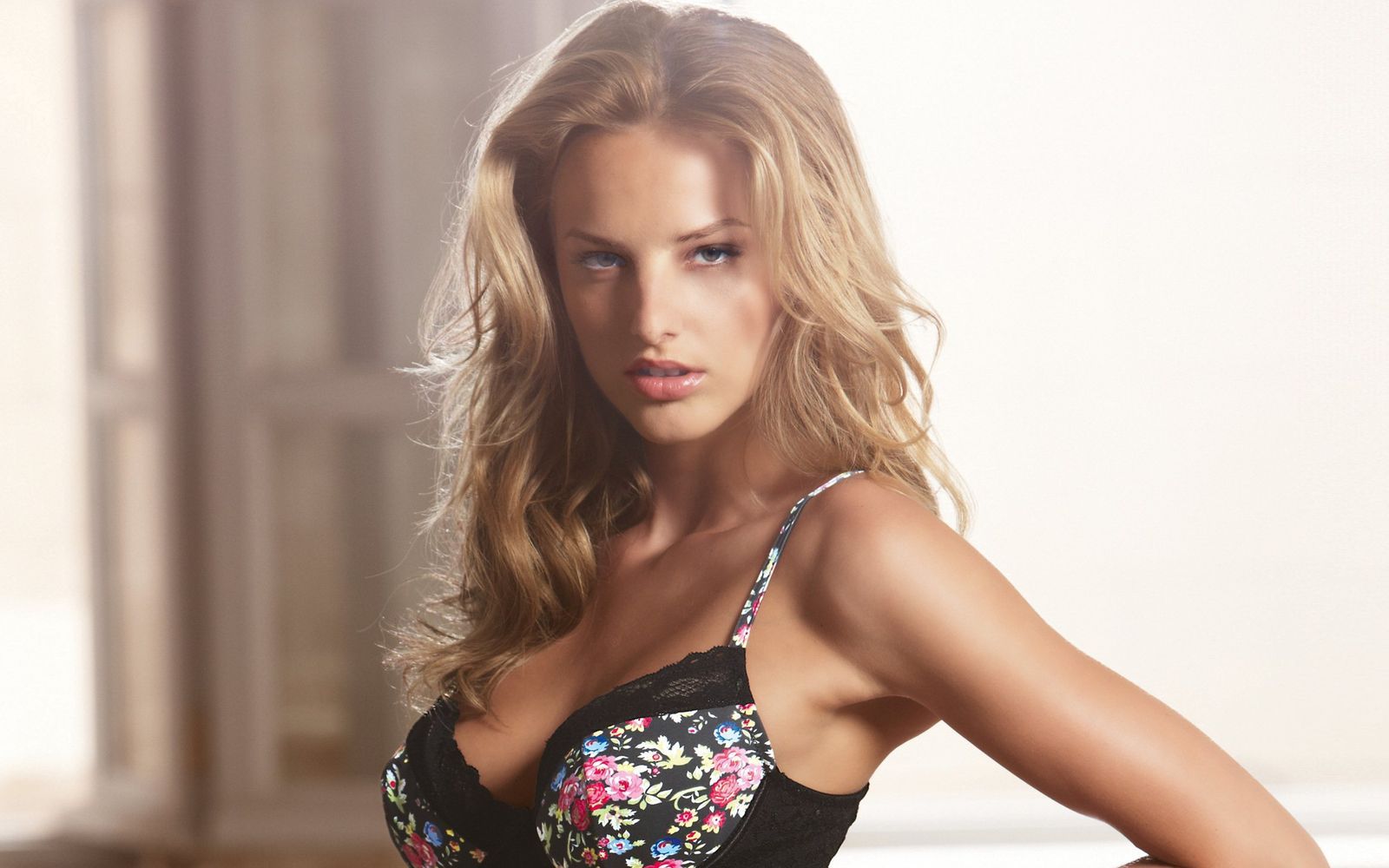 Monica, 29 years old, Slovak language teacher
Monica is 29 years old. She lives and works in the small Slovak town of Topoľčany. She has a purely female profession - a teacher of Slovak language and literature, as well as a wonderful family, according to Slovak standards, a small family of three people: the young couple takes care of a daughter, Daniela. "She is so energetic that she completely compensates for the absence of a second child," Monica laughs.
Monica's workday starts early. In general, in Slovakia, it is typical to start a new working day at five or six in the morning. Therefore, at first, for me personally, the day seemed to be delayed. Already at ten o'clock for Slovaks comes the time of the so-called "tenth" "десята" - which consists of a short break for a second breakfast. Slovaks love this time of day: over a cup of coffee, Slovaks discuss all the urgent problems and discuss the latest news. The working day ends between 3pm and 4pm. "We try to organize the day in such a way that there is enough time for the family," explains Monica. "And the benefit of my profession is that I can spend half a day with my daughter and my house."
I would like to point out that Slovaks are wonderful housewives. Even during my school years, running "to look for the lights" of my Slovak friends, I was surprised by the kindness and sterile cleanliness that reigned in the small student rooms. Flowers, paintings, decorative vases and trinkets, apparently frivolous details, but everything has its own functional purpose. In this respect, Slovak women look like a German woman. For example, a twisted boot wrapped around a chimney is nothing more than an ashtray; and the ceramic cat sleeping in front of the chair is a convenient support for the master's feet. "My house will not be overloaded with furniture," explains Monica about the interior of her future home. - The built-in cupboards help me to place things in a rational way and also give me space (literally and figuratively) of my imagination. "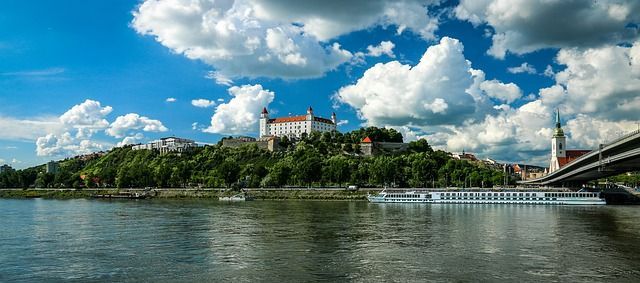 Slovak women can find a perfect balance between work and home. Perhaps, therefore, their lives seem harmonious. This cannot be explained by the high standard of living, because the economic crisis in the country is reflected in the well-being of every family; it cannot be explained by the firmness of mind, since Slovaks are very gentle and vulnerable. On the contrary, in this case, it is an optimistic approach to life, which has been mentioned since childhood. Soothing the child, the Slovak mother always repeats: "Don't cry, try again, and you will succeed!" Thus, with good preparation, "I will succeed!", confident women and strong men grow up.
"I try to limit my daughter as little as possible with all kinds of restrictions and rules: she is quite free to do what she wants in her day, food, freedom of choice in her activities. My role is corrective: I discreetly try to steer my child's life course in the right direction. I consider that such "non-interference" will give a positive result more important than rigorous accounting and control. Like a child, a person must understand that they have a choice in action, but each action involves a responsibility," said Monica.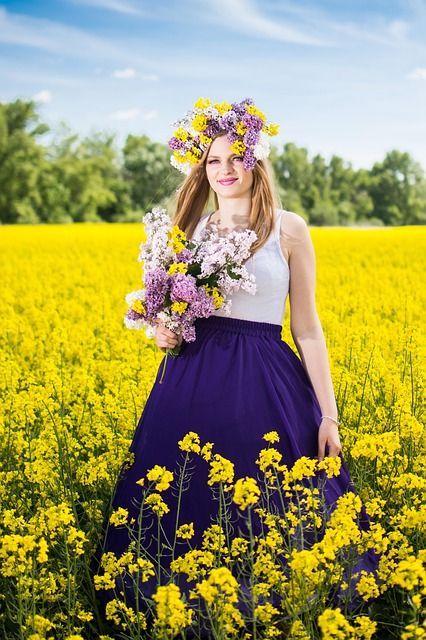 Sylvia, modern Slovak woman, hotel manager
Sylvia is 33 years old. She is a classic example of a businesswoman. Always ready "for work and defence": calm, confident, determined. The hotel it manages is very popular not only among Slovaks, but also among foreign guests. Not only is it located in one of Slovakia's most beautiful cities - Piešťany - world famous for its health resorts, but rather for its unique atmosphere. "I am very critical about the choice of staff," Sylvia explains, "Now I can confidently say that the team is friendly and that the objective is common: to work for the hotel's prosperity."
For guests, every detail has been thought of here: comfortable rooms, a wide choice of television channels (for example, there are four Russian channels), an imposing pool hall, a "hunting" room with a bar. Do you want to relax and relax? Please, solarium, massage and beauty rooms, oxygen baths, hairdresser, gym, tennis courts. Everyone can choose an acceptable way to relax. "We try to make our customers feel at home, so the staff speaks Russian, English, French. I myself speak German, Czech, Russian and Hungarian," Sylvia explains, "The most important thing is that a person feels welcome." The hotel likes to serve tourists from Russia and Ukraine. "Maybe there is a closer and more endearing relationship here," laughs Sylvia. "Some of my parents live in Ukraine."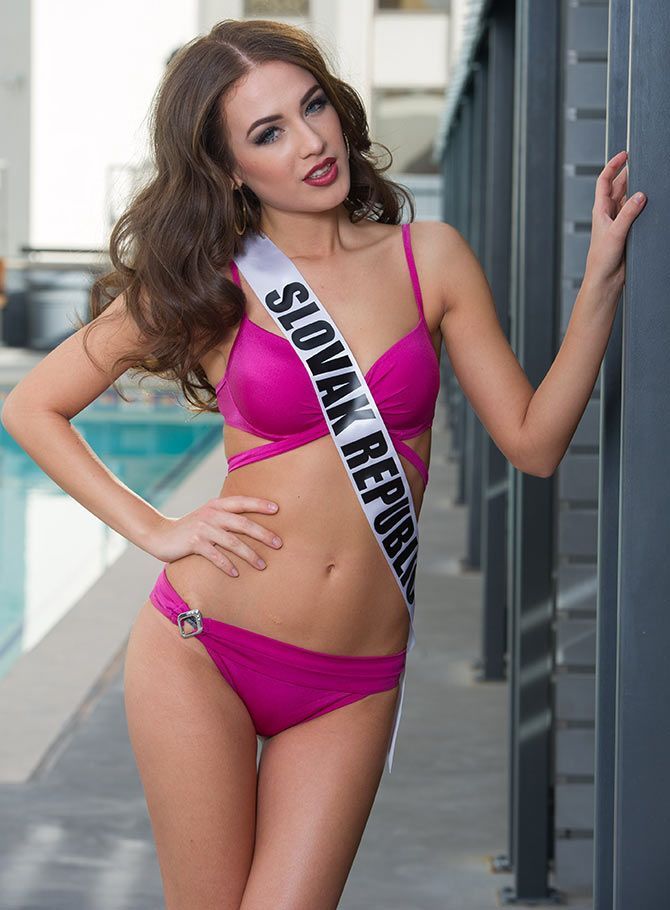 According to statistics, Slovakia belongs to countries with a very high percentage of working women. Specialists have tried to find the reason for this phenomenon. It turned out that Slovak women were motivated above all by the possibility of self-realization and further education. Work represents a kind of value for women that compensates for their "ungrateful" domestic work. Although the majority prefer their family to work, almost everyone tries to play successfully in two roles: a good mother and a loving wife, as well as a professional career. However, recently, according to experts, in Slovakia, a "bad" trend is on the rise: young Slovaks, graduates of secondary schools and gymnasiums, present their future work as an opportunity to "avoid" household chores. Girls need to be educated like this, they point out, so that they do not forget that the mother has always occupied and will occupy the main place in the child's education. In some cases, a preferential attitude towards work can be justified - if the work is highly skilled and socially important.
"My work makes me happy, it gives me an idea of the value of life, but I take care of my child first," Sylvia explains. In his office is a photograph of his five-year-old son. "He is everything to me - the support, meaning and joy of life, as well as the incentive to succeed."
Helena, Fashion designer in Trencin
Helena is 32 years old. She works as a designer at the Design House in Trenchen. "Always looking good is one of the essential conditions of my work. I like original things, rich colours and subtle flavours," explains Helena. Every year at Trenčín there is already a traditional exhibition under a simple but memorable name: "Trenčín is a fashion city", which attracts Slovak and foreign customers. "This is where every woman receives complete information about fashion direction, she can buy clothes and fashion accessories for herself, with the help of experts who can change not only her hair style, but also her style. In addition, the exhibition is an opportunity for an active exchange of experiences," explains Helena.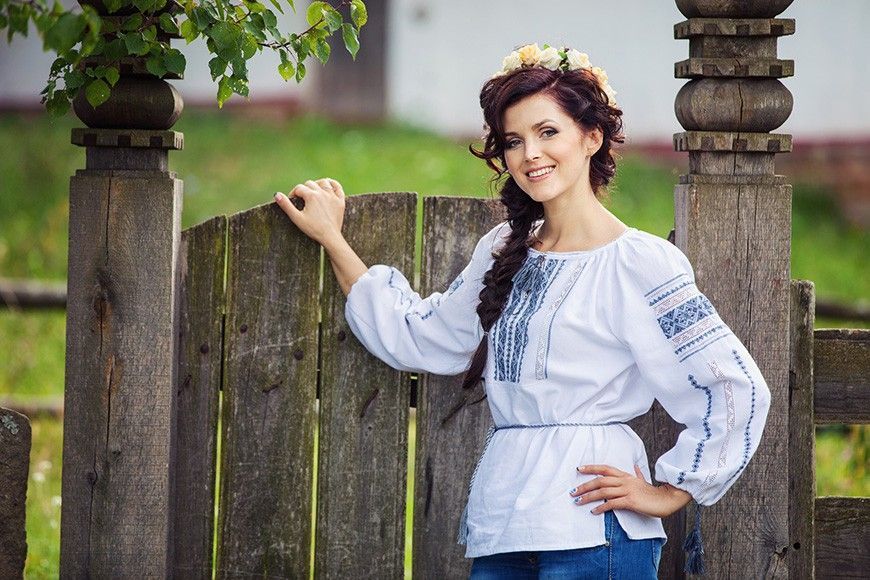 Slovak women are more democratic in the choice of clothing than Ukrainian women. Jeans, sports jackets, simple blouses, vests, scarves, sports shoes - the clothing style is perfectly suited to the lifestyle: treadmills, gyms, and swimming pools are full of visitors of different ages. Here you will meet a woman of a certain age, and a young teenager who, with zeal, admire, work on their respective silhouettes. And the result justifies the means - it is often difficult to determine if it is a sister or a mother with her daughter.
"I have very little free time," says Helena. - But twice a week in the evening, after work, I go to the fitness centre with my daughter. I "swing" on the simulators, and Mihaela in the next room learns the basics of karate. "This form of leisure organisation in Slovakia is now very popular. Family fitness centres have recently grown like mushrooms. They offer a wide range of services: aerobics for all ages, karate for children, gyms, saunas, solariums, different types of massages. Cost does not play a significant role - all services are available for almost all Slovaks.
"I love the weekend," says Helena. - On Fridays I try to do all my household chores: cleaning, washing, cooking. But from Saturday to Sunday - it's a complete rest. We often leave the city. Hiking through the old castles, mountains, forests fills me with energy for the next week's work. In addition, we like to relax together. Usually, these walks end with a delicious lunch in a suburban restaurant. Pleasant fatigue, appetizing food, fresh air - what could be better! "- Helena smiles.
I believe that Slovaks are not particularly charged with philosophical questions: "to be or not to be?" Or "What do I need for happiness?" They go through life with calm and confidence, trying to find the cause of joy. "Look, what a wonderful day it is today!" - exclaimed my friend, immediately removing her sweater and substituting her face for the sun. "Today, I failed. It's nothing! It's nothing! It'll be tomorrow another day! "- said my colleague, putting the papers on the table. "Have a good day!" - an elderly neighbour meets me every morning in the stairwell.
"There are many beautiful and strong personalities in Slovakia!"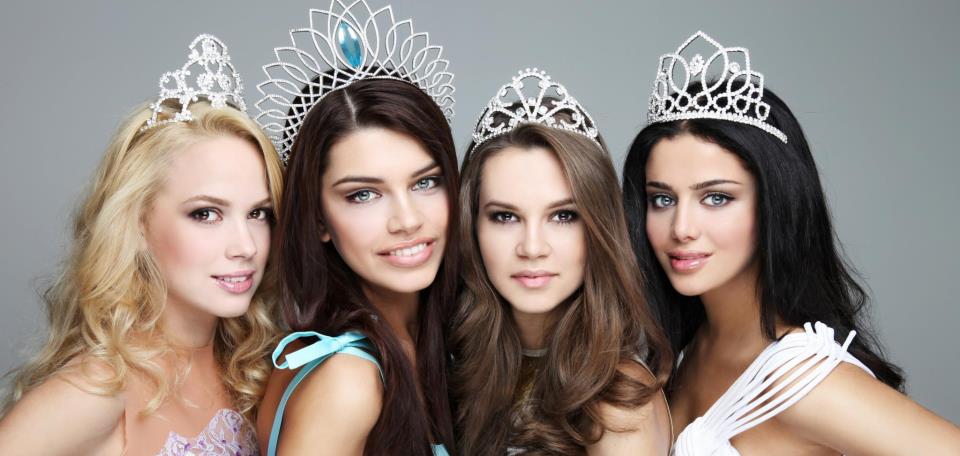 It would be unfair to take a look at our history and not turn to the opinion of a specialist in Beauty Competitions in the Slovak Republic.
Joseph Oklamchak (nicknamed the "second father of Slovak beauties") - the president of the Oklamiak production agents", who has more than ten years of experience in organizing beauty contests in the Slovak Republic. Through education he is a journalist and he is also a connoisseur of beauty among women. The winners of her competitions have won prizes in the international "Miss" and "Miss Beauty" competitions on several occasions. He is a recognized international authority, and he works so often in international juries. His work is a hobby, and his hobby is a job, so he considers himself a happy person. Father of two sons, faithful and loving husband.
"The desire to evaluate the beauty of women is a passion I have had since childhood. As a six-year-old boy, I looked into the keyhole: my parents were fashion designers for women's clothing. Over time, this desire has been realized through the creation of the "Oklamiak Production" agency. I hope that my sons will continue to successfully support the company. But I'm not going to leave the stage," Pan Oklamchak laughs.
Zuzana Fábryová, Dusan Fridrihova, Adela Bartkova, Jan Shisholakova Andrea Vereshova - Slovak, with a "light hand" Pan Oklamchaka successfully working abroad in modelling and advertising business. "After several minutes of communicating with a woman, I can determine ninety percent of what she is and what she wants. My experience, knowledge of female psychology and intuition are also used here. However, despite everything, women never cease to amaze me. You are all wonderful actresses! - Acknowledges Pan Oklamchak. - I don't mean banality, but the main criterion for evaluating a woman for me is a harmonious combination of her physical and inner qualities. You know, as in Chekhov: everything must be fine in a person - and his clothes, his face, and his thoughts. Therefore, our agency is busy looking not for beautiful "dolls", but for beautiful and strong personalities. You know, there are many in Slovakia! In general, I want to emphasize that Slavic women are the most beautiful women in the world. Their beauty is unique - soft, penetrating and, I would say, touching. As an expert, and as a man, I am very happy to see that in the Eastern region of Europe (I would like to highlight Slovakia, Poland and Ukraine), the concentration of beautiful women of all ages is very high.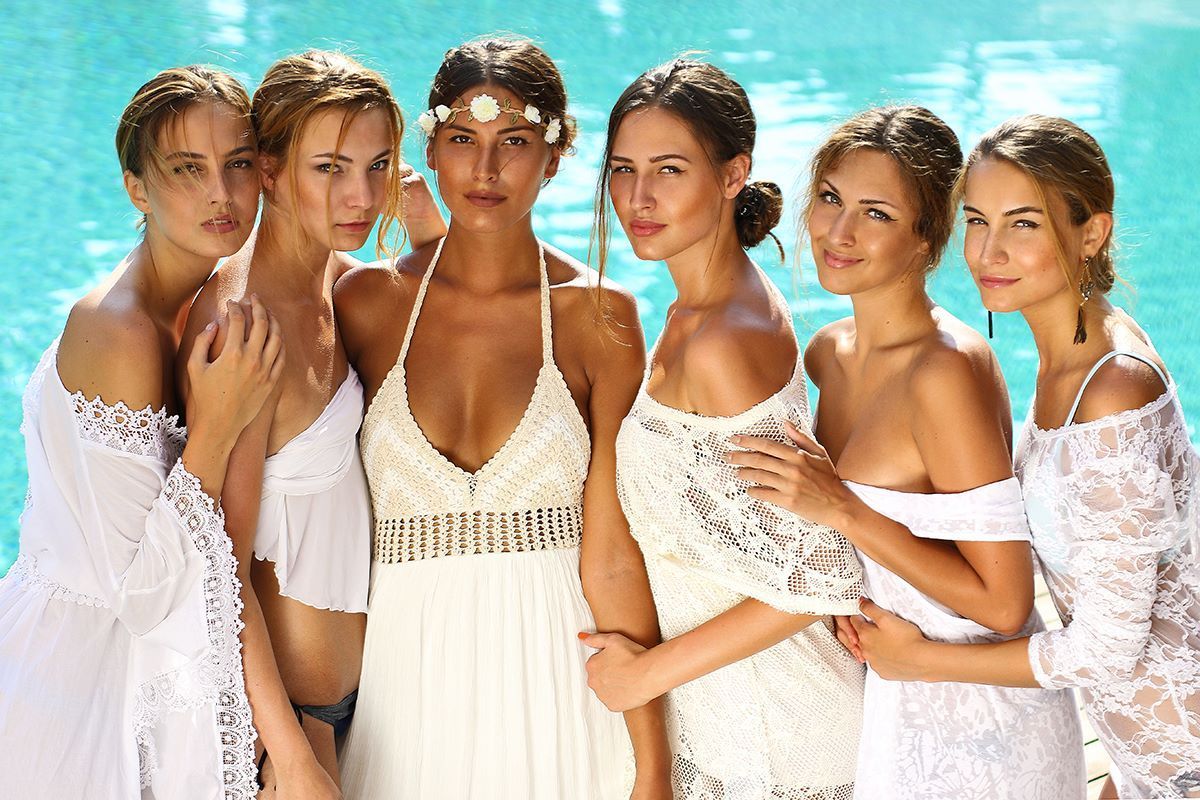 The principle of not limiting with age, guided by Mr. Oklamchak, makes the "Oklamaik Production" agency unique. "We cover our contests for women of all ages. We can show both teenage girls and their mothers. Usually, before the wedding, a woman looks at herself - a silhouette, make-up, haircut is always in order. After the wedding, where are the slender lines, the "transparent" colours on the face, the trendy hairstyle? And after all, after 30 years, women flourish. The task of each of you is to continue flowering as long as possible: a mature freshness, a mature aroma and a mature vision of life. I express the opinion of many men, which is also confirmed by the great popularity of the "Madame" competition. In my practice, there were cases where men, after learning about the organization of this competition, brought their wives and girlfriends to the agency themselves. I emphasize, for a woman it is important - "do not break" her growth. It should not perceive its age as an aging process. Age is just the number of years lived, but not an indicator of women's deficiencies. "
In the history of the "Lady" competitions organized by the "Oklamaik Production" agency, the youngest participant was 45 years old and the oldest 70 years old. "Do you often meet 60-year-old women who, with the grace of a young gymnast, wear high heels? And we also had such participants! In general, the women in the older group are very engaging in their attitude towards preparing for the competition. They are diligent, obedient, disciplined and persistent. For them, competition is a kind of revenge, proof that even at 60 years of age a woman remains a woman. She lives a full life: she loves and suffers, she cries and laughs. I remember that after the last contest, one of the participants came to see me. We had a long confidential conversation, after which I understood the depth of the problem of female "decline". "Thrown into the basket and forgotten", - that's how this woman expressed herself. And I'm glad that our competitions are like a rehabilitation. It fills my activity with meaning and gives me moral satisfaction from work. "
Professionalism, creativity and innovation are three pillars on which the agency "stands firmly. The Confirmation of this is the "Miss Internet" contest. The innovation was to open an Internet page with photographs of the winners of previous competitions, and visitors to this page (and there were more than two thousand of them) had the opportunity to choose their "own" beauty. This proves once again that Slovak beauty knows no limits. On the traditional question: "What would you wish for Ukrainian women?" "The second father of Slovak beauties" replied: "Flowering and prosperity!"
To Meet a Slavic Bride :
Want to meet a Russian Bride
Want to meet a Ukrainian Bride
CQMI Matchmaking
Tel : +1 514 794-5053 (Viber)
Email : This email address is being protected from spambots. You need JavaScript enabled to view it.
Skype : Antosha71
Facebook et Instagram : @Agencecqmi
YouTube : https://www.youtube.com/cqmica
Live on YouTube every Sunday