Russia is the largest country in the world, where many beautiful single women live, waiting for the man of their lives! Men all over the world who have married a Russian woman know that they are affectionate, caring, kind and honest, but also a little shy. On top of that, they are attached to family values, take care of their children and support their husband when he needs it. The lack of men in Russia makes these pretty Russian girls leave their country and find love abroad.
The Russian woman: between gentleness, inner strength and careful education
The qualities that a Russian woman seeks in a man are manifold. A typical Russian woman does not necessarily look for a man of great beauty or a millionaire. In fact, she is looking for a man who has great inner beauty, who is open, sincere and caring. The majority of Russian women who want to marry a foreigner, strive for recognition and respect, are ambitious and show great strength of character. They are looking for husbands, love and happiness for the rest of their lives. They use all their opportunities to achieve a good education, to find a good job and to build a career. It is one of the countries in the world where the educational level of women is highest, even compared to European and other Western countries. So many Russian women are highly educated and many of them have university degrees, sometimes in several areas. Reading is part of Russian life and culture. In general, Russian women prefer to read a book rather than go to the movies or watch TV. If you have seen the libraries decorating most Russian houses, you have a good example of this cultural level. These women also love the theater, museums, are curious, but often also athletic or passionate about one or more hobbies. With a literacy rate of 100% according to UNICEF figures, Russia can proudly say that it is ahead of all Western countries. Watch our videos of our Russian members to see for yourself.
WATCH the beautiful VIDEO of 29-year-old blond Russian girl Anna
Family Values ​​and Legendary Beauty of Russian Women
In general, Russian women show much more patience and tolerance than Western women, but a little less than Ukrainian women: this is because in Russia the keyword of the family is interdependence and mutual help! In fact, the Russian family is based on this principle of interdependence and the Russian women are very close to their family members. They want equality in terms of educating children or sharing chores. But they also want to remain in their role as women, in the arms of a man who calms them, in the arms of the beloved, the companion, the confidant and the husband. They will surely be caring and faithful wives, with traditional family values, but in no way submissive women!
For Slavic women, the birth of children is a very serious step and they are still very actively involved in the education of their children. In a negative sense, they are certainly less career-oriented than Western women, often with very high personal goals in mind. They are brave, loving women, very close to their husbands, sometimes to the point that they are considered a bit jealous! But above all, this is the ability to deeply love their husbands and their children, because the family will never be overused for a Russian, nor overshadowed. Of course, in this vast country between the capital Moscow or the famous Venice of the North, the second historical capital of Russia, St. Petersburg, between these two cities and others must be distinguished from sometimes distant provinces, because Russia is a huge puzzle of nationalities and regions. You will feel a huge difference between these women, depending on their origin, their religious beliefs, their situation, their social background and their personal history. As in many countries, the standard of living in the capital and other major cities is higher, for example compared to cities like Samara. Muscovites and citizens of St. Petersburg are financially more independent and often look for men who can offer them a standard of living commensurate with what they had before they met. On the other hand, women are used to easier standards in small towns and appreciate spiritual values ​​and inner wealth in their lives. The city of Samara in the heart of Russia is the place where Empress Catherine II is one of the most beautiful women in Russia.
A meeting with a Russian woman?
Wondering why these beautiful women with all the qualities stay single and are not looking for men in their country? The answer is very simple, they cannot find a partner in their own country. According to one of the last censuses in Russia in 2010, there are about 10 million more women in their country than men! So, there is a real deficit of men. Many Russian women are destined to stay alone all their lives. Others, after a divorce and the birth of one or two children, will never find a partner because Russian men are not satisfied with such a choice and do not always want to be burdened with foreign children. This sad reality also explains why Russian women are not necessarily bound to the physical aspects of the man. Like all women in the world, they will love and appreciate beautiful men, but because of the situation, they prefer less handsome men, but with a soul, a heart, and the ability to provide stability and quality of parenting. You will therefore understand that an elegant Russian woman is already struggling to find a Russian man with all these required qualities, which is the main reason for her special appearance, beauty and femininity consciousness. A Russian, who would not pay attention to these details, would unfortunately be condemned to remain an eternal Catherinette!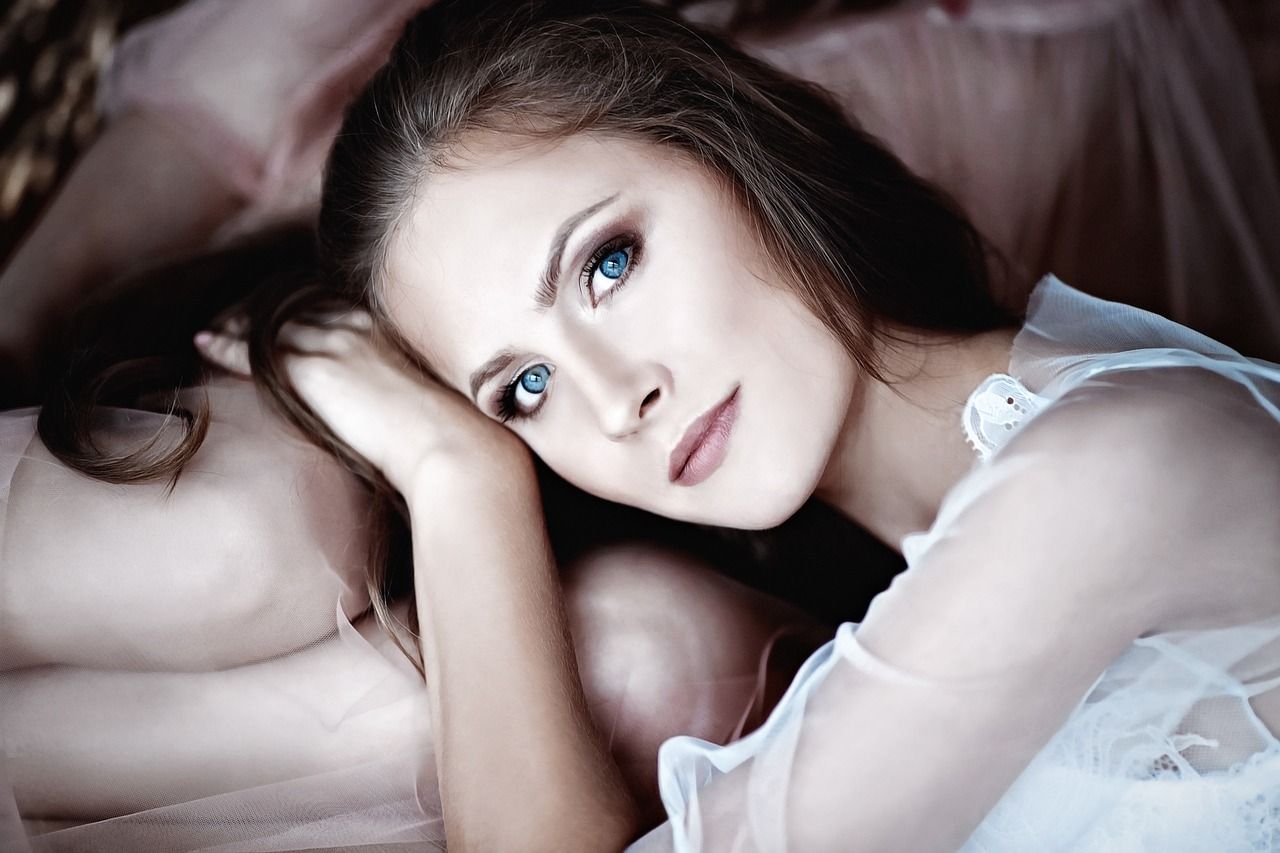 Why are there more women than men in Russia?
According to the INSEE in Russia, Rosstat, there are 10 million fewer men than women. The ratio of men to women now stands at 1,158 women in around 1,000 men, with the deficit increasing in the older age groups. This difference and demographic anomaly is explained above all by history, first the bloody slaughter of the First World War, the Russian Revolution with a civil war and the Second World War: only from these three conflicts, without mentioning the bloody consequences of the terrible Stalinist times, about 50 million people have died over a very short period of about 30 years. This deficit in men has not been compensated to date. Other conflicts such as the Cold War, the current Second Cold War and many other bloody conflicts led to a clear inclination of Russian men to sometimes dangerous, life-philosophical behavior. The current life expectancy in Russia is 67 years for men (compared to 79 years in France and Belgium, 81 years in Quebec) and 77 years for women. This low life expectancy for men is explained by smoking, alcohol consumption, dangerous traffic behavior (street mortality rate of 18.75 in Russia versus 5.18 in France, 6.48 in Belgium, 5.8 in Canada and 3.24 in Switzerland) Attention to their own health and other bad habits. These are obviously general behaviors that do not apply to all Russian men. However, the Russian man is more adventurous, floppier and has decided little to start a family. Today, the birth rate in Russia is 1.75 children per woman (2.1 in France, 1.74 in Belgium, 1.54 in Switzerland and 1.59 in Quebec). You will notice that despite their minority, the desire of Russian women for motherhood remains very strong and, for example, would be remarkably consistent with the desire for fatherhood of British men. There is a mother in every Russian woman and that is the same for all Slav women. A Russian woman will not only be "a beautiful woman", but a full-fledged woman with more depth of soul and strength than the vast majority of Western women. And with the CQMI agency you can undoubtedly feel the immense delights of discovering the love of a Russian woman.
20 quotes about Russian women
1. "The whole world has heard of the power of Russian women, so they are denied visas and women of all nationalities hate them because beauty is unfair and you have to fight against injustice." Frédéric Beigbeder
2. "I'm shocked, only two days in Moscow, and I've never seen so many beautiful women and ugly men in my life." Carl Lagerfeld
3. "In Russian women, there is a special combination of tenderness, strength, grace, passion and restraint that make them interesting and never trivial, bearing the imprint of the depth of a complex Russian soul, so hard to understand, and that gives them a special charm. '' Gianfranco Ferre
4. "Russian women are very passionate!" Carla Bruni
5. "The Russians have always been underestimated, but in the meantime, they know how to keep the secrets not only from enemies but from friends." Winston Churchill
6. "Apparently, Russia's most carefully guarded secret is that women are no thinner or weaker than men - on the contrary, but no one has talked to men." Anna-Lena Lauren
7. "I'm just fascinated by the Russians, their eternal" all that's mine is yours "makes me crazy. '' Coco Chanel
8. "I've found that all Russian women - tall and short, tall or thin, brown or blond, young or old - are sexy!" Helen Mirren
9. "Russian women are magic! And of course, they have their own unique magic." Antonio Banderas
10. "Russian women are very beautiful and they have depth ..." Keanu Reeves
11. "Russian women are losing their temperament very quickly, their beauty is justly sparkling, not only because of the ethnographic features of the genre, but also because they love disinterestedly." A Russian woman gives everything at once, if she likes - it is moment and destiny, present and future: they do not know how to save, they hide nothing in reserve and their beauty goes quickly to those who like them. '' Fyodor Dostoevsky
12. "Russian women are very friendly with cosmetics, sometimes too friendly." Natalya Vodjanova
13. "Pancakes, their meaning and their raison d'être are the secret of a woman, a secret that a man hardly knows, and since prehistoric times, the Russian has been following this secret, passing it on only through girls and granddaughters from generation to generation 'God bless us, only one man experiences this mystery, something terrible will happen that even women cannot imagine - no woman, no sister, no girl ... no woman will give you this secret no matter how nice you are No matter how much she loves you, it's impossible to buy or steal a secret, the woman will not even redeem her secret in passion or delirium - in short, it's the only secret that's been done for 1000 years, not by the beautiful half of humanity to wake up! '' Anton Chekhov
14. "She was born in Russia, where the sun slows her down, where the dawn does not dazzle you with its suddenness, and the phrase often remains incomplete because of the speaker's doubt, as it would be better rounded off ..." Virginia Woolf
15. "The Russian character is an incessant ebb and flow and a purely Russian word:" Nothing! "Expresses the fatalism of these endless fluctuations." John Galsworth
16. "A Russian woman, in the nature of her education and her life, is too easy to reconcile with the fate of Prizhivalka ..." Mikhail Saltykov-Shchedrin
17. "A soul, pure as a spring, is the attribute of Russian women." Fedor Glinka
18. "It is difficult for me to discuss whether Western women are more independent and self-sufficient, while Russians are gentler and gentler, the only thing I know: my girlfriend is Russian, and in my eyes, it's perfect!" Enrique Iglesias
19. "I envy Russian men: they live in a rose garden and do not understand their own bliss, and it's not just about looks, Russian women are very beautiful inside, they are sincere, emotional, friendly and very sentimental." Pierre Richard
20. "These Russians are like water that fills every container, but never retains the shape of one of them." Sigmund Freud
For the CQMI agency Antoine Monnier and Hervé Jouhet.
The answer is very simple: they can't find a partner in their own country. According to the last census, there are about 10 million more women than men in Russia! Thus, there's a real shortage of marriageable men. Some Russian women are doomed to stay single for their whole lives.
You want to know more on the subject of Russian women from Samara: 6 Reasons why you should date Samara girls