Lithuanian women
Lithuanians women are tactful, tolerant and differ in the finesse of nature.
Lithuanian women
Lithuania is located in northern Poland and Belarus on the Baltic Sea. It is a small country of 3 Million inhabitants which constitutes a kind of link between the European Union and the powerful Russia to the east. In 2004, Lithuania officially joins the European Union. After a big wave of departure abroad the trend has been reversed in recent years. Lithuanians return to their country, which is ideally situated between East and West. This is also the case of the charming Olga who every year returns to her country and her parents, especially when she needs to renew her European passport.
Olga's facility for foreign languages
Like all Slavic women in general, Lithuanian women will surprise you with the quality of learning foreign languages ​​such as French, German, Polish, Ukrainian, and of course English. It is also amazing to see how often our male clients are late for foreign languages. Listen to how well Olga in his video master foreign languages ​​and especially the English language.
Nordic Slavonic traits
As you get closer to the north the beauty characteristics of Slavic women become more Nordic: blond hair, smooth and long, the look with large blue eyes and transparent compared to Moldavian Slavian women closer to Romania.
The immoderate taste of Slavic women for the journey
Lithuania was the first of the Baltic Republics to demand independence from the Union of Soviet Socialist Republics. The need for openness to the world is very strong among Lithuanian women and especially Olga in video who told us to travel almost 10 times a year. The Western attraction is very strong for these Slavic women with amazing beauty. Thin, slender women who as you get closer to Scandinavia have a more and more Scandinavian type.
Lithuanian women are moving fast in love
Several testimonials on the internet testify to the vigor of these Slavic women with different customs of Kazakh or Ukrainian women. They have more Latin side of Russian women, that is to say, inflamed, sexually very open and quick to make contact, which can be disarming compared to Ukrainian women.

Proximity to St. Petersburg, the capital of the most beautiful girls in the world
Not far from the great Russian Federation, Lithuania, which is part of Europe, is 2 steps from the beautiful Russian women of St. Petersburg. Means of transport are very affordable to travel from one country to another. Our partner can organize a tailor-made trip to the Slavic countries and remember that the CQMI dating agency is the specialist of international meetings in the countries of Eastern Europe!
Representatives of this Baltic country charming and mysterious.
They have succeeded not only in absorbing the best European traditions and values, but also in preserving their originality in Slavic countries. For many beautiful Lithuanians - elegant and reserved blondes, fragile and independent. Their beauty could only be affected by the beauty of the Baltic nature. The vast meadows, the fresh sea with magnificent pine forests on the banks. In a place so attractive and fantastic, only princesses with white hair and blue eyes can live. The Lithuanians, (Litovki) are in appearance are very aristocratic and refined. And this characteristic of their appearance, girls try to support them in every way possible. They take care of themselves, carefully choose a wardrobe, they want to look rich and elegant. The image of women of all ages combines good taste, the ability to wear even simple clothes for design, the ability to choose accessories. They promote beauty and active sports, a healthy lifestyle, to which beautiful Lithuanians adhere.
Characteristics of women in Lithuania
There is a certain idea about women, girls from the Baltic countries. The traditional image is a fragile, feminine blonde with fair skin and blue eyes. In many ways, such a stereotypical representation is true, beautiful Lithuanian, indeed, most blondes. But among the representatives of this people, including those who participate in beauty contests, there are also brunettes, girls with red hair. The light blond curls harmonize perfectly with the light skin, slightly touched by the Baltic sun and the sea breeze, with blue or gray eyes. It should be noted that Lithuanians are very cautious about makeup, if it is present, it is natural, light. But there is a passion among many women in Lithuania - they are good, refined minds. The character and aristocratic beauty of the Lithuanian girls harmoniously combines with their humble character, their education, their European behavior. Lithuanians are tactful, tolerant and differ in the finesse of nature. Many of them are creative women, worshiping music, painting. A characteristic feature of the representatives of Lithuania is the love of sport, an active lifestyle, the journey. The good organization of the girls helps them to combine their hobbies, education with the care of the family, the relatives. And also they succeed in making a successful career. At the same time, the Lithuanian women continue to amaze by their luxurious and neat appearance. Do not pay attention to Lithuanian girls, it's impossible, because the slender silhouettes of blondes with clear eyes, radiating youth and health, immediately attract your attention.
In the top 10 most beautiful Lithuanian are well-known Lithuanian models, the winners of beauty pageants and actresses.
Simona Starkute / Simona Starkute (born in 1987 in Kaunas, Lithuania) is a Lithuanian model. Advertisements mainly underwear. She has also appeared for the magazines FHM, Moteris, Laima, Playboy.
Rasa Vereniute (born 1992 in Vilnius, Lithuania) - "Miss Lithuania 2012".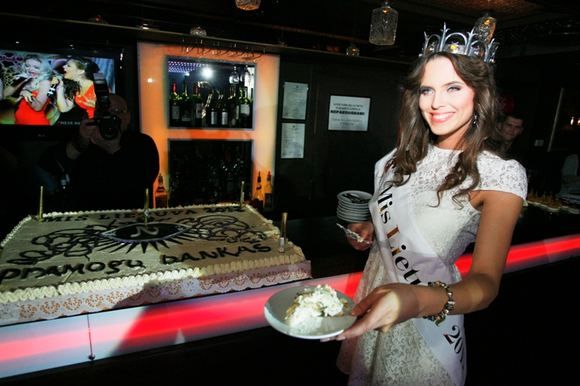 Ruta Mazurevichute / Ruta Elzbieta Mazureviciute (born in 1993) - "Miss Lithuania-2013".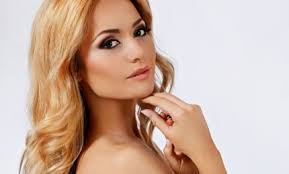 Gražina Baikštytė (born July 20, 1951 in Vilnius, Lithuania) is a Lithuanian and Soviet model actress. Movies: "Golden Animals Procession", "The Rico Brothers", "An Actress", "Star Travel", etc.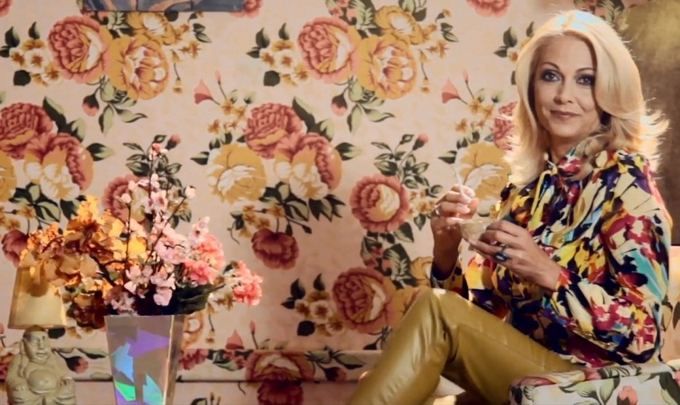 Egle Shtandtayte / Egle Standtaite (born January 28, 1990, he Kaunas, Lithuania.) - Lithuanian model and beauty queen. In the contest "Miss Lithuania 2012" won the 2nd place of public sympathy. Representation of Lithuania in Lithuania at the "Miss Universe 2012". In the contest "Miss Supernational 2010" (Miss Supranational 2010) entered the Top-20. See also: All winners of the Miss Universe contest.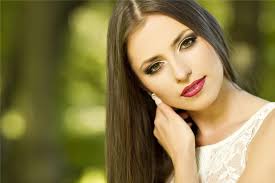 Auguste Abelunaite (born 3 August 1994 in Siauliai, Lithuania) is a Lithuanian model. She has played for the Portuguese and Italian covers of VOGUE, participates in fashion shows of the great creators of Fashion Week in New York, Paris and Milan.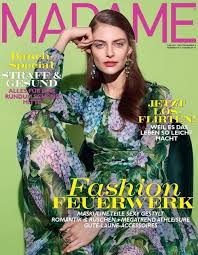 Agniya Diskovskite (born May 11, 1988 in Vilnius, the Soviet Socialist Republic of Lithuania, USSR) is a Lithuanian and Russian actress. He has Lithuanian roots along his father's line. Movies: "Heat", "Dead Under The Will", "Climber", "The Game", "The Two Love Stories", "Robinson", "Only You", "The Toy Vendor." . See also: The most beautiful Russian actresses.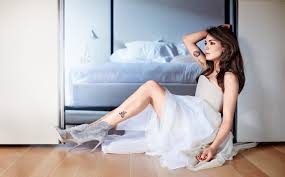 Agne Motezhunayte / Agne Motiejunaite (born in 1985) - Lithuanian model. At an early age, she lived in Ireland. She is committed to charity.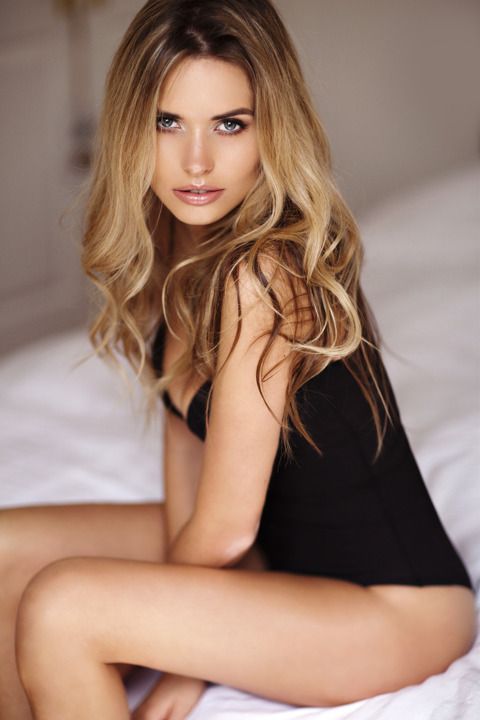 Edita Vilkeviciute (born January 1, 1989 in Kaunas, Lithuania) is a Lithuanian supermodel. He is an angel of Victoria's secret. See also: The most beautiful models of Secret angels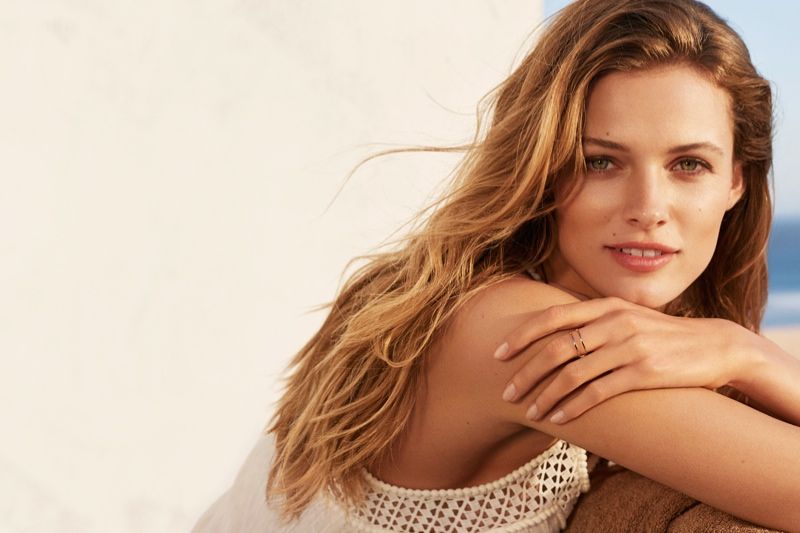 Jurgita Yurkute / Jurgita Jurkutė (born April 23, 1985 Mr. Plunge, Lithuania.) Victoria - Lithuanian actress, model, TV presenter .. The winner is Miss Lithuania-2007. She played in the movies "Women lie better", "Hero".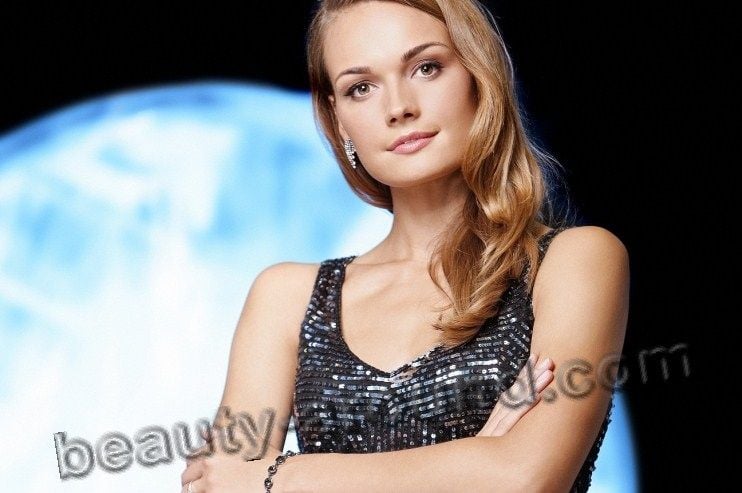 To Meet a Slavic Bride :
Want to meet a Russian Bride
Want to meet a Ukrainian Bride
CQMI Matchmaking
Tel : +1 514 794-5053 (Viber)
Email : This email address is being protected from spambots. You need JavaScript enabled to view it.
Skype : Antosha71
Facebook et Instagram : @Agencecqmi
YouTube : https://www.youtube.com/cqmica
Live on YouTube every Sunday