Why choose a Slavic woman?
What is the mission of QCMI?
And, finally, how do you make yourself happy?
The manager of the agency QCMI, Antoine Monnier, answers all these questions.
Interview in French with English subtitles
CQMI: How does it work?
Clients and partners meeting eachother. Have a look from Kiev, Ukraine, at how our agency works.
CQMI is the first marriage agency in Canada to offer international marriage services with Slavic Brides.
Our dating agency mission
The mission of the CQMI, as a leader in counselling and research in the field, is to facilitate the creation of stable couples and serious relationships and the best mutual understanding between the partners.
Code of Conduct
With the intention of proving the reliability of our methods and earning the trust of our customers, the CQMI published in 2015 a clear and rigorous Code of Conduct. Thus, we demonstrate our commitment to the professionalism and the optimal training of our counselors to ensure the best possible support to our members who wish to find a stable partner for life.
The International Weddings Centre of Quebec commits itself to:
Personally meeting all members to analyse their specific needs and requirements.
Collecting all necessary information to appropriately guide and counsel the members in their choices.
Providing all possible means to help members start a serious and stable relationship. However, we cannot guarantee success.
Providing any relevant information to our members within the limits of the necessary protection of privacy and confidentiality.
Verifying all information regarding our candidates and communicating it without any distortion of facts.
Regularly checking and updating the information stored in our database, as well as our knowledge.
Strictly respecting the rules and the legislation throughout the entire process.
Re-evaluating our methods whenever the results call for such measures.
Closely monitoring our partner organisations and verifying the respect of our code of conduct by the partner organisations.
Our partner Russian and Ukrainian dating agencies
Thanks to these partner organisations, we have access to more than 1000 russian speaking brides candidates, one of whom might just become your partner for life. Our partner organisations are located in the following cities:

Become a dating agency partner
We are continually looking for new partners in other Eastern countries. Your agency must be legally registered and have all the required certification to team up with our Centre.
To become our business partner Contact us
The President and the Founder Antoine Monnier, coach for your love quest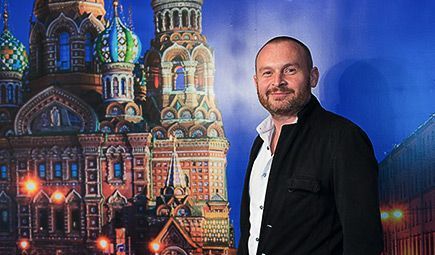 Antoine Monnier is the founder and the president of the CQMI. He was born in France and came to Canada in 1998. He has travelled all through Russia, including Novosibirsk, the centre of Siberia. He has also lived and travelled to St-Petersburg, Moscow, Kiev, and other cities. One of his most important trips to Russia took place in 2009 when he visited the country as a member of the Russia-Quebec economic partnership mission of the Premier Jean Charest.
Antoine fluently speaks Russian, English and French.
He is also a certified NLP coach, a skill that allowed him to develop key competencies for communication, especially with Slavic countries which he is so fond of.