Why Choosing a Mongolian Woman?
How are Mongolian girls in 2021? Are they nomads, what about sex tourism in Mongolia and why do Koreans land in Mongolia by the thousands?
Why Choosing a Mongolian Woman?
Mongolia, the land of strong women
Nomadic people no longer visit each other, so they can talk about their livestock at ease, nowadays they call each other by Skype or Email. Augusta Thomson investigated for the Western reader the lives of Mongolian women - what she saw, for the Huffington Post, which is an American online publication, a kind of blog, which recently published an article by Augusta Thomson on the lives of Mongolian women - as she saw it, after talking with the heroines of her essay in Mongolia. It was a large-scale study, which resulted in a fairly objective picture of what is happening in the country today and especially in ordinary Mongolian families, in Mongolian gender relations, in society.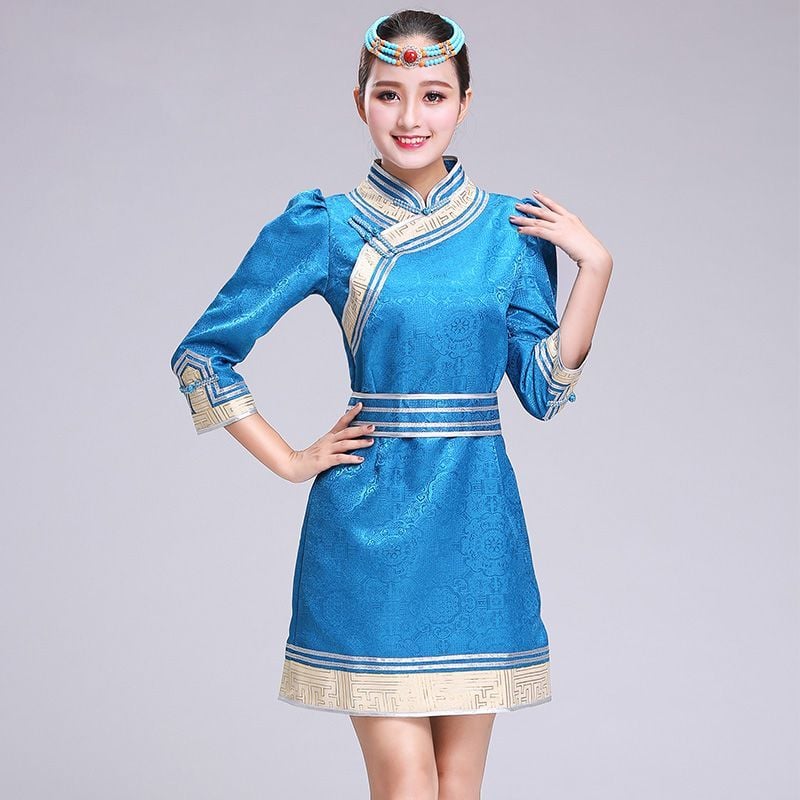 Augusta Thomson is a blogger with a bachelor's degree in archaeology and anthropology from Oxford University, currently a Fulbright Fellow in Ladakh, India.
"My name is Nomine, I'm forty-two years old..." Nomine is the thirty-fifth woman interviewed by our team during a five-week trip to the Gobi desert. The trip was undertaken to study how Mongolian women and girls use digital technology.
When we enter the tent, she sits down and prepares a remarkable pot of milk tea. She is the mother of three children who alternate between a summer camp outside Dalandzadgad, the aimag centre in the province Өmnөgovi (Un aïmag (Mongolian: аймаг) is a first-level administrative division in Mongolia (equivalent to "province")), and an apartment in Ulaanbaatar, where her children go to school in winter. While she recounts, her two daughters play games on their smartphones, sometimes stopping to listen to their mother talk.
Nomine is proud of its cultural heritage of nomads. Although she studied at university and lives in the comfort of the city in winter, she is happy when she works in the countryside, looking after her cattle. In summer, his life is rich and productive.
"In Mongolia, women are the main producers of material goods and food providers, especially among the rural population. In general, they are also better educated and better off than men, although equality is the result of a predominantly patriarchal culture. »
The women we communicate with are welcoming and generous: we study the landscape of Gobi, listening to the stories told under the hot fumes of steaming milk tea. These stories remind us of the objectives of our journey, because we believe in this combination of women and knowledge, and we know that Mongolia is a land of exceptionally strong women.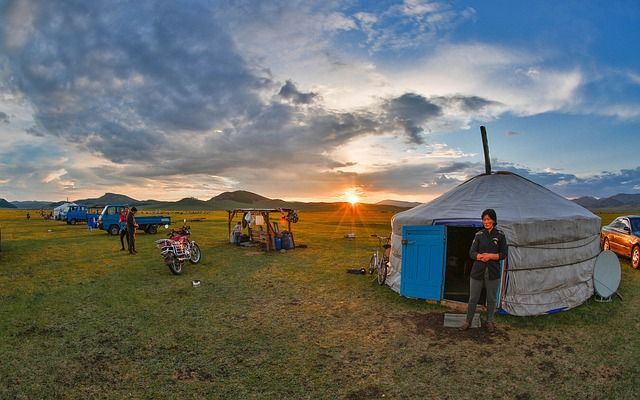 This strength is something that fascinated me about our translator, her name is Goundegmaaa. A few months earlier, when Lara, our Canadian officer, and I prepared our research project, we spoke with several potential translators. As a result, we found Gändegmaa, or Gundia, under Canadian leadership. After extensive interviews on Skype, we realized that it would be difficult to find another candidate with such perfect English and we offered her this collaboration immediately.
Now I know how lucky we were with Gundia and her combination of intelligence and wisdom that guided us. Every time we stop for interviews with the Mongolian women we meet, she laughs and paves the way for our conversations. It goes beyond the language barrier, by formulating our questions individually for each interviewee. Gundiy is more than a guide; she is a teacher. I think she is particularly aware of the way of life of the many women and girls we meet, because she too grew up in a small village three hundred kilometres from Ulaanbaatar, where she dreamed of a brighter, brighter future.
A young Mongolian woman who goes to study at the University of Montana
Under the careful guidance of her father, she worked hard, excelling the other students, especially in the English class. In an effort to improve her English, she moved to Ulaanbaatar when she was sixteen years old and lived in a two-room apartment with her two older sisters. As a late night student, she learned English vocabulary and grammar. At the age of eighteen, her hard work finally paid off - she won a well-known Soros scholarship to study English at the University of Montana in America.
Gandii focused on seminars on political science and gender studies (gender differences). Twelve months later, she returned to Mongolia to do something for the women of her country. She worked as a project manager on a project for Mongolian youth that included fifteen aimaks and 15,000 young people. (The Aimak are semi-nomadic tribes of perso-mongoloid origin speaking Persian. They live in the high plateaus of northwestern Afghanistan, just north of the city of Herat, as well as in Iran, in Khorassan. Wikipedia)
New technologies in Mongolia
With the help of two leading non-governmental organizations, Globe International and Mercy Corps, Gandii distributed digital technologies in rural Mongolia, creating a 90-page guide on social media such as Facebook, Twitter and YouTube. Now, she will promote her technology further in the desert; and when Nomine points to her eldest daughter and tells us that she hopes to work in the field of nanotechnology, Gandii's eyes have lit up. They talk about it and exchange their email addresses.
The more we travel, the more I see how women unite Mongolian society and family. Women like Gndegmaa inspire other women to reveal their potential. And I see that the profound effect of this positive activity is valuable not only for Mongolians, but for women all over the world. The Mongolian digital landscape is developing at an accelerated pace.
One of the consequences of the recent boom in mobile technologies, and in particular smartphones, is that the extent of access to information is changing the nature of the nomadic society and, perhaps, traditional values and priorities.
Social media have stormed Mongolia. Although the Internet has yet to reach many areas of the Gobi Desert, it is likely that everything will change in the coming years. Mobile phones have already become the main means of communication for nomadic pastoralists.
The nomads no longer visit each other, so that they can talk about their cattle at ease, they call each other. With increased access to information, the need for information management is increasing. Given that technologies link Mongols in various sectors of society, it is clear that education and training of young people will be necessary, in line with the strength and importance of the digital world. I do not think that only women like Gndagmaa should lead to this progress.
After spending an hour in Nomine's yurt, it's time for us to go further. I rush and cross the threshold, towards the sun. Before opening the door of the jeep, I turn around to look at the yurt for the last time.
Nomine's daughters are still sitting by the wall and playing with their smartphones. Göndegmaa understands my point of view: "I hope they will study abroad and realize their dreams", and adds: "I hope their inspiration will create Mongolia's future. I look at her and she nods.
And Nomine stirs the steaming milk tea in the cauldron...

History of family-marriage relations among the peoples of Mongolia.
In pre-revolutionary times, only man was the manager of the property and the fate of his children in Mongolia. The law allows polygamy, but in fact it is practiced in rich and princely families, while the families of the poor are monogamous. The Oirats have preserved the remains of patriarchal communities in some places, but they have not been studied at all.
In Mongolia's natural nomadic economy, the division of labour between a man and a woman was unequal. Usually, the man was responsible for the general surveillance of livestock, the choice of grazing areas and migration, hunting. At the same time, the same Mongolian woman was responsible for all household work and domestic production of household items. She looked after the cattle, cooked, sewed clothes and shoes, made koshma and sewed sheepskins, made leather utensils, etc. At the same time, she was raising the children. Women have always been in a subordinate position both in the family and in society. She has never held any administrative positions and has been excluded from participation in public affairs. Her heavy daily responsibilities took her all the time and contributed to her cultural backwardness. The girl's interests were also limited to the family. The age of marriage for the bride and groom was 16-17 years.
The conclusion of marriages was accompanied by a number of rituals and customs. The Mongolian lama or shaman has played an important role in resolving marriage issues. He determined the relationship between the year of the groom's birth and the year of the bride's birth, based on the twelve-year animal cycle. For example, a man born in the year of the tiger could marry a woman born in the year of the hare. The opposite report was not allowed, as it was thought that in this case, the man could not be the head of the family. Lama also determined the happy day and time of the wedding and performed a wedding ceremony.
The bride's parents and the groom before the wedding agreed on the amount of the ransom (kalym) for the bride and the size of the dowry, brought by the bride. In addition to the kalym, the groom's father gave a yurt to the young couple and the bride's father a rope to attach the yurt and all the interior decoration. The Kalym had an important legal significance; children born in marriage without payment of kalym were considered illegal, belonging only to the mother. We have here an echo of the first primitive communal relationships, a period of transition from maternal to paternal, when the maternal family was bought back not only by the woman, but also by her offspring.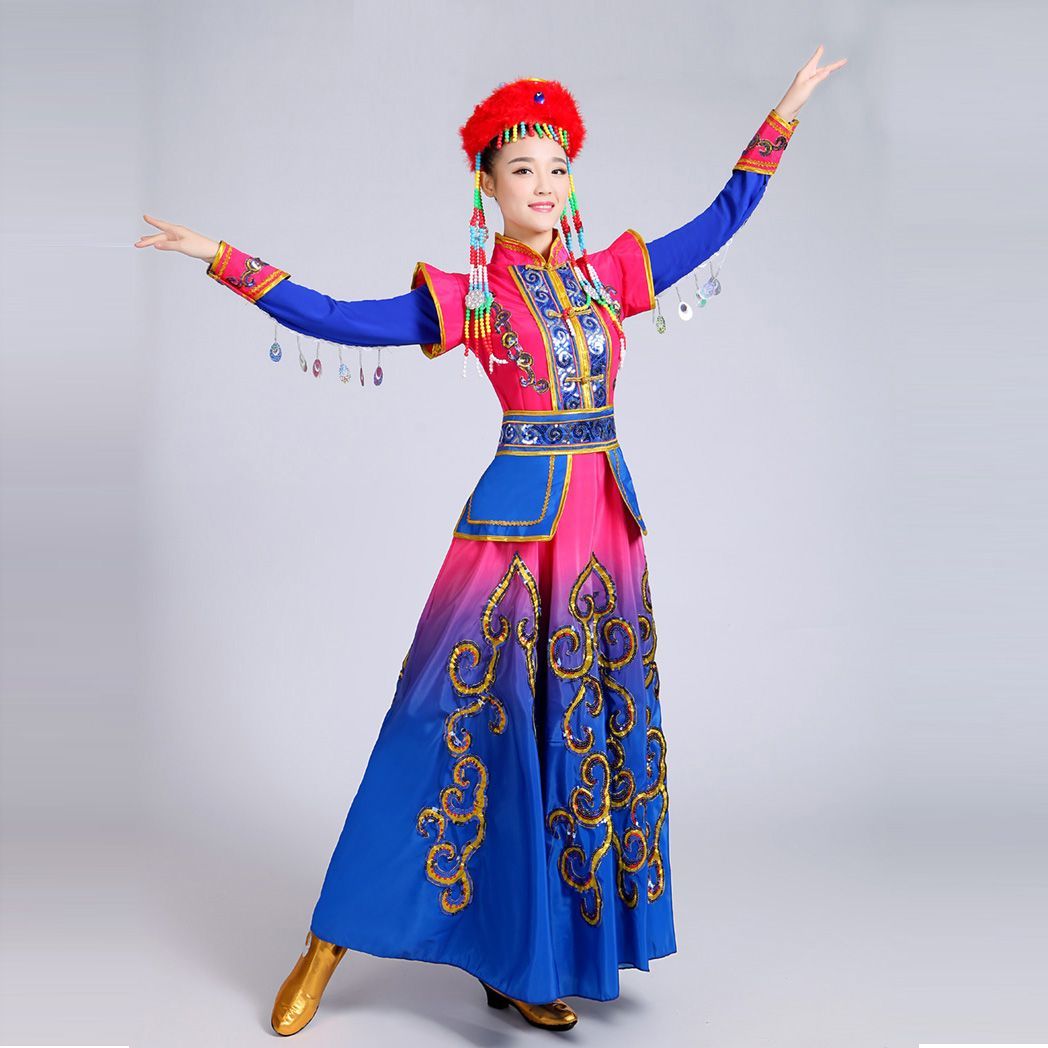 When the bride moved into the groom's house, as a rule, the bride's abduction was staged.
The Mongolian marriage protocol was developed by the groom's parents. The bride was assigned to a special tent in which a special ceremony was held to do her feminine hairdo and put on women's clothes, then she was taken to the Yurt of the groom's parents, where she performed a household ritual that consists of lighting the fireplace for the groom's parents; only after that, she was considered a member of her husband's family. According to tradition, she should not have sat down if her stepfather and older husbands were standing. From her father-in-law's yurt, she came out, backing up to the door, turning her face towards those who were sitting in the yurt. In the presence of her husband, she could only be head covered and in full female clothing. She couldn't sleep in a yurt with them. For example, a woman has had a number of obligations imposed on her husband's family and relatives.
In the Mongolian family, it is a patriarchy in which the lineage has been recognized only by kinship in the male line. Among the maternal parents, the mother's brother enjoyed great respect, who had rights and duties towards the nephews - the sister's children. This manifestation of avunculata is a relic of primitive community relations. These remains include Mongolian kinship terms, which reflect the existence of the former Mongolian kinship classification system. Each of these terms refers to a strictly defined category of parents. Thus, all Mongolian tribes differ from each other with the elders and youngest, distinguished parents in the male lineage, rather paternal parents (from avkga) and distinguished parents on the mother's side (nagats). The father's name is etzeg. The term "avkga" is called the brother of the father or a paternal uncle (avkga s) or a sister or aunt of his father (avkga) and grandmother of his father (avkga hein). Maternity is called nagac. The maternal grandfather is nagats ah, aunt of his mother - nagats EGCH, maternal grandmother - nagats Ah, the maternal grandfather - nagats Av.
In the more recent modern period, the training of Mongolian women has changed: it has achieved equality of rights with men, and has now occupied a wide path of active participation in the country's economic, political and social life. Old traditions, such as groves, etc., are completely eliminated. The registration of marriages is carried out by public bodies.
Is Mongolia becoming a destination for sex tourism?
Brazil, Ukraine, Thailand. What can bring together three apparently very different countries? These are centres of international sex tourism. It seems that today in Mongolia there are circumstances that allow this country to join this questionable list. If in neighbouring Kazakhstan the problem of combating prostitution has long since been abandoned and local newspapers are almost half full of private advertisements for private escorts, then in Mongolia they are trying to combat it. But for the time being, this struggle is not bringing any tangible results. In the country - first of all, of course, this concerns Ulaanbaatar, in which a whole network of brothels has been created for foreigners. About how it works, journalist L. Otgonbat spoke with a Mongolian man who wanted to remain anonymous. Judging by the details he describes, he personally knows many of the heroines in his stories.
- In Mongolia, there was a pimping network, oriented towards Koreans. There are also specialized hotels that only serve them. Let's start with that.
- People who come to Mongolia are not so interested in its natural beauty as in its daughters, with whom they want to have fun. Many young Mongols act as pimps for these tourists. The problem of prostitution in Mongolia is very present. However, yes, there are girls who, among all these foreigners, only serve Koreans. In general, it can be said that there are Koreans who, under the guise of tourism, only come to Mongolia to have fun with Mongolian girls.
As a rule, they come for a week. During the period of stay each day is spent with a new girl. Are located in hotels, which are called "Mongololdo gayggy" ("it's not bad in Mongolia").
- On average, how many Koreans come to Mongolia for this sex tourism business?
- Extremely numerous. Think about it, here's someone who has travelled from Korea to here, so he calls with him ten others.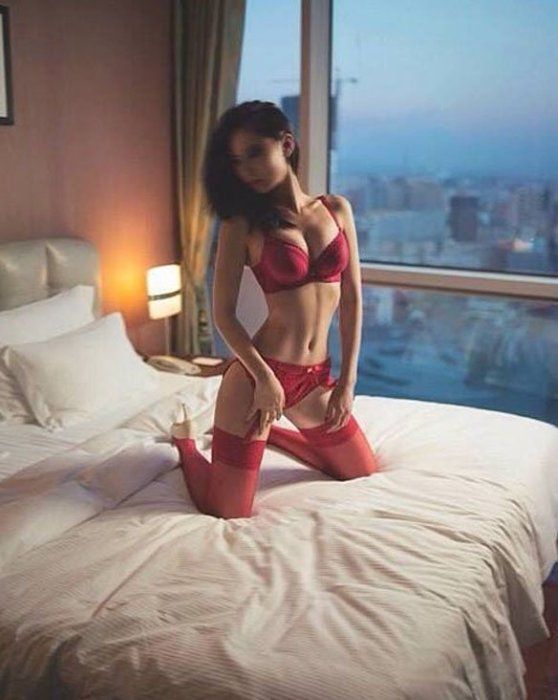 - A price list for Mongolian prostitutes is what?

- The prices are now much higher. They say a girl trained for a pass takes about $300-500. Yet the girls who walk with the Koreans are mostly female students. Their season begins in spring. From spring onwards, the flow of tourists increases and that is where they start work. The most frightening thing is to imagine how the prettiest girls in Mongolia are treated when they walk down the street. Today, strangers who arrive already know in advance where they will pick up the girl and agree to meet in known places.
After all, even women at the reception desk in hotels sell the same services they provide for themselves. In general, yes, there is a whole network of secret pimps. Frankly, Mongolian girls are especially popular among the Chinese and Koreans. For them, it is not that two, three or thirty million MNT are not money (Tugrik, tugrug or tögrög is Mongolia's currency. After having been a communist people's republic, the country became a capitalist republic in 1992.) But a Mongolian girl for money is ready for anything, and for such a quantity of money, ready to sleep with them, usually without blinking.
- They say that prostitutes contact customers even without intermediaries in some well-known places. What are these places, what are they called?
- Well, there are a number of places like that. You go to places like this to have a beer or two and sit down, looking around, it becomes clear to who and why you came here. These places are well known to foreigners. But the Chinese prefer the hotel. In the pub-restaurant of these hotels there is always a cluster of Mongolian women ready to offer their services. In a word, these are all places where you can be alone without attracting much attention. However, the largest pimping ring is in a tavern on the railway track.
This pub specializes in sex stuff. It can be said that the entire flow of Koreans coming to Mongolia for this purpose goes through there. The mistress is a woman in her thirties. Before that, she worked in Korea as a waitress. If a Mongol enters the tavern, we don't know, and if it's a Korean - all the girls fall on him, they display all their charm, like moths.
There is a brothel in Korea, where they still sell "Sudzhib" vodka. Well, they say, it's as if this tavern were his branch in Mongolia. The call girls who work there are essentially poor, penniless girls. They change their clothes, they make them up - and immediately sit them down at a table. Then the Koreans make selections, and if they like one of them, they drink a little with her, then they go to the hotel. The pimp between the girls negotiates the price with the customer.
For example, out of a total of $150 a prostitute takes $50, and the pimp picks up the rest. Koreans who are drunk, sometimes, become generous and give the girl an additional $100 or $200 at the end. All those who come to Mongolia already know this world of prostitution well.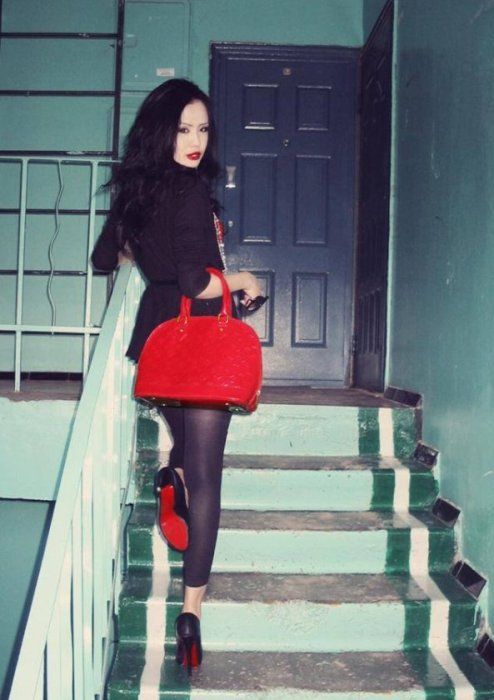 - It is said that there are mostly many Chinese people. Or is it really the Koreans who use these services?
- Initially, Ulaanbaatar was chosen by the Chinese and Koreans. A Korean man, who had gone to Mongolia, brought ten more Koreans with him. For example, at the "Korea" store, behind the karaoke bar, there is a constant crowd. On one side, there is a dining room with a store, and in the back room, things are different.
- How long are they coming for?
- According to the tour, for a week. Supposedly to admire Mongolian nature, but usually they spend all their time in the casino, surrounded by Mongolian girls. Their first objective in Mongolia is to have fun with local girls for money. But among the Koreans who come here for this case, there are no particularly rich people. Most of them are men who spend on credit, they are the ones we call "beggars" in our country. Rich Koreans choose third world countries for this kind of pleasure. They say there are girls in Mongolia, and the weather is fine, but they don't come here for that.
In fact, it is mostly Koreans who are in debt, up to their necks. The main reason they choose Mongolia is that everything is cheap, and they pay as much for the whore as they pay for dinner, which is why they are so happy with the Mongols.
- "How old are they about?"
- The youngest are 37, 38 years old, but they are in the minority. Basically from the age of 45 and over. With their wives, they no longer want to have sex. Once a Korean came and said, "Here's $500, find me," he said, "a twenty-year-old virgin. And he's already over 60 years old. Mongolian girls are mainly assessed according to their age. But a Mongolian woman in her twenties, who hasn't yet been involved in this case, is trying to find one! And here we have an old man in his sixties who is going to look for this kind of girl.
- And the Mongolian girls themselves, how old are they?
"Eighteen to forty." Do you think 40-year-old women are old aunts? No, they manage to support their bodies at forty years of age, and the appearance is in order. And there are Koreans who particularly appreciate these women for their vast experience in sex.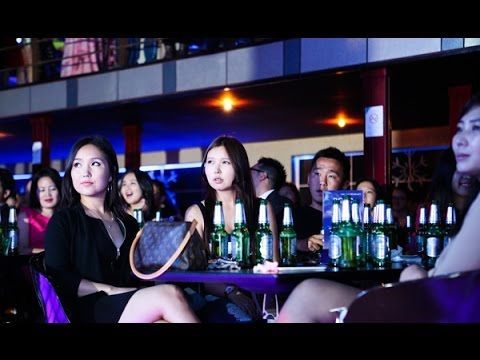 - I would like to ask the question about Mongolian girls leaving for Korea to work. It is said that girls are starting to sell their bodies, under pressure from bosses in the companies where they work. In this regard, what are you saying?
- Mongolian women who come to work in Korea are certainly confronted with cases of sexual harassment by bosses and local officials. If she doesn't agree, they may not give her her salary or put psychological pressure on her - it's a serious problem. Psychological pressure is a dangerous thing. In this case, if one woman strongly disagrees, another woman, on the contrary, seeks this type of relationship out of financial interest. Women, who have two children, must organize themselves, not like eighteen-year-old girls, who are rather carefree.
Look, there was a story, just an anecdote. Two fifty-year-old Mongolian women, after eating, leave the café, and young men whistle behind them, they say, come with us, sit down, have a drink, and hop. And one said to the other: "Yes, you see, we didn't even have to go to Korea to work!" There are many such cases that can be recalled. I know a lot of Koreans. There were many stories to hear. As for the women who work here in Mongolia, in companies where the owners are Korean, they are in the same situation.
The owner of kimchi production in the Khan-Uul metropolitan area, for example, is just such a man (kimchi is a traditional Korean dish made of lacto-fermented peppers and vegetables, i. e. soaked in brine for several weeks until acidity develops. Wikipedia)
In general, well, he does what he wants with Mongolian girls who are humiliated on their own land. Mongols used to go to work in Korea, while their Mongolian wives stayed at home without a husband. Among Mongolian citizens working in Korea, 80% are men. Why do they all have to go to Korea, I don't understand. In Mongolia, there are business opportunities by the bucket.
If you look at our press, then you will know everything about government and the economy. And if you look, what really happens? In fact, only one thing needs to be done today. That is, to take and expel all foreigners who are now in Mongolia. If not all of them can be returned, then at least one part. That's how Darga Tsedenbal has already worked on this, so do it now. Where the money is in Mongolia, the Mongols do not know it. Watch, so our Mongolia has become a platform where foreigners set up their shows. To tell you the truth, it has become the cradle of international sex tourism.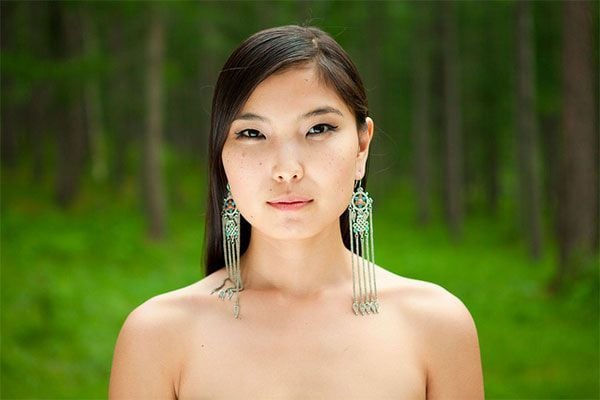 - And apart from the Koreans with the Chinese, do other foreigners use the services of Mongolian prostitutes? From the West?
"How can we do without them?" Well, those who come from Western countries, most of them are perverts. They're getting screwed. Yesterday, only two young Englishmen came to the same hotel with two Mongolian girls. Then, in the evening, the servant comes to them in the room, they have disappeared, and the two Mongols are naked, what is it? It has been three years since I returned to Mongolia. I saw so many things there during those 3 years. What I didn't see in Korea, I saw here in my homeland. I have spent many years abroad, and the changes in Mongolia today are particularly acute.
Of course, you also notice progress. But well, compared to the bad things, in time, it's less important. We Mongols now have the opportunity to receive a monthly salary of one or two million MNT. If the salary is high, the person is satisfied with his or her work and works conscientiously. But imagine, if our Mongol works a whole year without splinters, he doesn't see the white light, and the total amount for the year is the same as what a foreign family of three spends on dinner alone.
In Korea, a 50 million man is a beggar. He can't even rent a room. In order to think about buying a decent home in Korea, you must have at least 8 billion MNT, if you count with Mongolian money. For a Korean apartment for 8 billion - in Mongolia for this money you can even get an apartment in the "crystal city".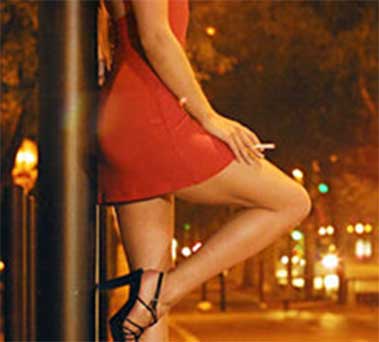 - At one time, there were many Mongols who married Koreans. Is it bad or not?
- Do they live with the Koreans in comfort? According to my information, it is a minority. Most of them work on poultry and pig farms. They are taken by force away from here, they give money to their parents, they practically buy their daughter. These women, leaving Mongolia behind, laugh, they think, they have found their happiness. But just as they get off the plane, all their dreams immediately evaporate, and they start working tirelessly. I know a girl who escaped such a life - she had nothing to wear then, a beggar, in a word.
Mongols who are married to Koreans live most of their lives in this way. Koreans take wives from three countries. It's Vietnam, it's Mongolia and the Philippines. Why? Why? - Yes, it's just that in these countries the standard of living is low. To be honest, women are not expensive there. And here's what I mean. People who send their daughters to study at the famous Korean universities must know that they are not receiving higher education there, in fact they are learning the trade of prostitution and how to sell themselves advantageously.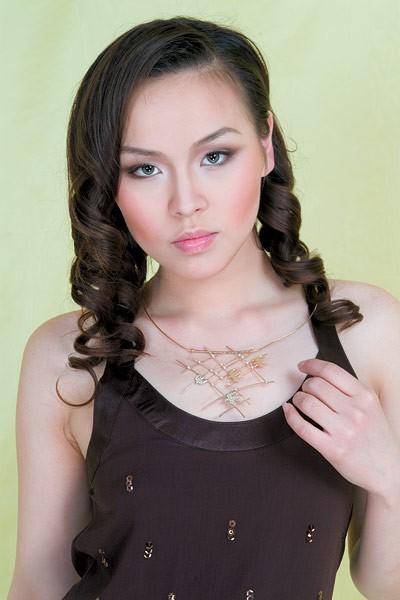 Well, of course, children from wealthy families are not affected, but in most cases it just happens that way. A minimum of one million MNT should be paid for one semester. Parents pay school fees but they cannot pay for food and accommodation. And that's where the girls take a dangerous path. After studying there for three years, the girl became a professional prostitute. Three days a week, she has lessons, the rest of the time - she works on time. And this job will be either a waitress, or a prostitute, no other choice. They have a lot of studies, but they don't understand the program well, for obvious reasons. And, returning to Mongolia, they have already become purely prostitutes....
MONGOLIAN WOMEN

Beauty

Street Art in Mongolia
Mongolian women combine in many ways the beauty ideas from Asia and those from Russia to create their own model. Compared to the Asian ideal of beauty, Mongolian women are allowed to appear much less restrained. However, the Russian ideal of curves and high heels is not completely emulated either, but a middle ground is found.
Mongolian women are often somewhat taller than other Asian women. They attach a lot of importance to their appearance, especially during important festivities.
Role in the family

Mongolian women have traditionally taken an important role in the family.
Among the nomads, the Mongolian woman is traditionally responsible for the hearth fire. She uses it to create a warm, homely atmosphere in the ger. She is also responsible for the smaller animals, especially the goats and sheep. This has also given rise to the saying for women "I'll go check on the sheep" and for men "I'll go check on the horses" as an idiom to describe going to the toilet. Sheep and goats were traditionally of secondary importance, but the market economy has led to the cashmere goat in particular playing a major role economically.
Unmarried, childless women often have a subordinate, supporting role in the family. They are the ones who entertain guests on the important Mongolian holidays. They often spend most days in the kitchen, making buuz, hosting guests and washing up. They often carry the burden of these days.
The role of the mother, on the other hand, is quite different. The mother's role played the decisive role and fertility was - and still is - seen as something very important in Mongolian culture. The close bond between Mongolians and their mothers is sung about in many songs and even when Mongolians are surprised they often do not say "Oh God" but "Eejj" (mother).
Single mothers

Single motherhood - very common in Mongolia
In Mongolia, parenting has historically been mainly the responsibility of women. As men were sometimes away for a long time with their herds or on war campaigns, or were killed, the woman had to take on a leadership role in the family. In the years of upheaval, there were many divorces. Both men and women had to find their way in the changing environment and many families did not survive this phase.
In Mongolia, unlike Korea or China, childlessness and virginity are not seen as the highest ideal, but rather the role of mother.
In general, Mongolian women want to have children early. They often become pregnant before they are married and while they are still studying. Of course, there are some exceptions, especially among women in Ulaanbaatar, who consciously decide against having children, at least in the short term.
As a result of this idealisation and the fast pace of life in Mongolia, there are significantly more single mothers than in other Asian countries.
Role in society

Mongolian Parliament in UB
In Mongolian society, women are often still disadvantaged. During the period of Soviet influence, women were educated and included in the modern world of work. However, this modern world of division of labour beyond the actual family was not only new for women, but also for most men. The process of emancipation at work thus ran parallel to the emergence of the modern division of labour and urbanisation.
As in many countries, women in Mongolia have also celebrated success in the academic context. They often have better language skills, fewer drinking problems and cope better in the modern world. You are likely to meet more women than men in Mongolia and language skills play an important role.
Many companies therefore find it difficult to find enough suitable men to have a balanced workforce. Women often form the majority in offices and the entry barriers are sometimes lower for men so that there is not too much of an imbalance. Most doctors and teachers in Mongolia are also women.
In Mongolia's politics, on the other hand, women are severely underrepresented. They make up a majority of the electorate, but this has not translated into women voting.
Women's success in the world of work follows their self-image. Mongolian women want to be active and fulfil themselves in the world of work. They want to participate in society and in working life and understand their role as a double role in the family and in working life. At the same time, this leads to a high burden.
For this to be possible at all for young women, grandmothers often also play an important role. They are heavily involved in raising the children and enable their daughters to continue working.
Surplus of women

Several media reports speak of a strong surplus of women in Mongolia. These reports are wrong! There is no significant surplus of women in the 18-30 age group.
However, there is definitely a surplus of women among educated young people in Mongolia. Women make up the majority of students, teachers, doctors, and women often make up the majority in offices in the capital as well.
In Ulaanbaatar, you may also notice that there is a clear surplus of women in the clubs and bars, at least before midnight. More on nightlife here.
Mongolian women in sports

Archery - a sport in which many women participate
Mongolian women are keen sportsmen. Traditionally, they have always been represented in archery competitions at Naadam. Some very young girls and boys also compete in horse racing.
Only wrestling is left to the men. According to legend, the men did not want to be defeated by women and therefore designed a wrestling costume that would expose the woman's breasts and thus prevent the women from competing against the men.
Mongolian women are also world-class in international sports, especially in the shooting sports.
Mentality of Mongolian women
Mongolian women are not wallflowers. They are not shy even if they are often not very talkative. Similar to Russia, Mongolian women are often a bit reserved and wait-and-see at first.
But their temperament is just as emotional and quick-tempered. Like Mongolian men, women live in the here-and-now. The moment is important. Today counts more than thinking about tomorrow.
Mongolian women strive for a balance of independence and anchoring in the family and with their partner.
Tips for your relationship

Mongolia Travel is a travel guide, not a relationship guide. At the same time, we often get questions about relationships with Mongolian women. Here is an overview of points you can consider. Humans are creatures of scarcity - we don't take any charge for the perfect partnership ????
Living in the here-and-now

Mongolians - whether men or women live in the now. The moment is decisive. The question "why" is often asked in retrospect - but not in a particular moment. Enjoy the moment! And be aware that the "future" is not considered in the moment.
This makes long-term relationships difficult - but not impossible.
Partnership and independence

Mongolian women want a partnership and independence. They want to participate in working life themselves and are not happy if they do not have their own projects.
So think about how your Mongolian woman can also be economically active.
I want a child!

Mongolian women and Mongolian society itself have a high regard for mothers. Many women long to have children, and they do so at an early age. This desire combined with the "here-and-now" often leads to early pregnancies during their studies.
Are you ready for a child?
I am a single parent!

Being a single parent is not an ideal in Mongolian society either. At the same time, however, it is a reality of life for many women in Mongolia.
Is your girlfriend perhaps a single parent? How do you deal with it? Some men find out relatively late that their girlfriend already has a daughter or a son.
Clear messages!
Mongolian women themselves are not necessarily talkative or clear in their statements, but this does not mean that you should remain vague. Clear statements are often helpful for all parties involved.
Emotions!
Mongolian women love to act out their emotions. This can mean warm sunshine or a thunderstorm for you. Be prepared that things are rarely very harmonious or boring.
New Year's Eve in Ulaanbaatar, Mongolia
To Meet a Mongolian Bride :
Want to meet a Russian Bride
Want to meet a Ukrainian Bride
CQMI Matchmaking
Tel : +1 514 794-5053 (Viber)
Email : This email address is being protected from spambots. You need JavaScript enabled to view it.
Skype : Antosha71
Facebook et Instagram : @Agencecqmi
YouTube : https://www.youtube.com/cqmica
Live on YouTube every Sunday