Measure your chances of success with a Slavic woman
Are you a good match for a slavic bride ?
Measure your chances of success with a Slavic woman
Let's be honest, you probably have a lot of questions when you look at the girls at CQMI Marriage Agency: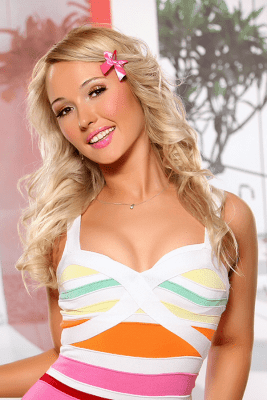 Do I really have a chance that this will work for me?

Is this marriage agency really serious?

Do you have a formula that will work for me?

Do you have any ladies' profiles to suggest to me based on my answers?
By the way, do I have what it takes to succeed? That's a good question! We have therefore invented and designed a Quick and Confidential Poll to determine, free of charge, your chances of success with our marriage agency. Answer honestly to get an honest evaluation!
YOU WILL GET A PERSONALIZED RESPONSE WITHIN 24 HOURS:
What are the important criteria for success?
After many experiences of formed couples, it becomes easier for us to predict the % chance a man will have of succeeding according to his state of mind when he arrives in the office of our marriage agency.
Are you realistic about your expectations?
The aim of the questionnaire is to find out with a few well-chosen questions whether, for example, your aspirations with regard to your future partner are attainable. If you are 60 years old and you are targeting a 26-year-old female model, perhaps the task becomes impossible for us? Indeed, how can you conceive of a serious relationship with such an age gap? Similarly, if you have an appearance that leaves something to be desired, how can you honestly think that a beautiful Slavic woman who takes care of her outfits will be interested in you?
Do you have the financial means for your project?
Realistically, you must have a minimum budget of $3,000 to succeed in your project. You should also understand that you will have to take care of your future Ukrainian or Russian wife at least the time of her adaptation in a new foreign country.
Are you emotionally available?
Have you just gone through a painful separation or divorce? These are important questions. Your emotional availability depends on it. Nothing more problematic if you arrive in Ukraine or Russia with a suitcase of emotional problems to deal with.
Do you have the ability to challenge yourself to achieve your goal?
The men who are the most motivated are the most successful. It takes exceptional strength and energy to succeed. Not everyone has the desire to surpass themselves. This is also an important point.