Belarusian women
Belarusian women are not well known, yet they are great women for Western men. Discover their particular traits.
Belarusian women
What do foreign men see when they look at Belarussian women, these pretty women from the countries of Eastern Europe? I think this question is an issue that bugs you by opening this page? So get ready to discover the women of Belarus in detail, let's start with the numbers.
Belarussian women in numbers
According to preliminary data, in Belarus on 1 January 2017, the number of women was 5.1 million, or 53.4% ​​of the total population. As reported in Belstat, more than 78% of women live in urban-type cities. None of the spheres of activity of the Belarusian country can do without the participation of women. The female employment rate is high - 64.1%, 82.7% of which is valid. The average age of employed women is 40.4 years. One in four women is employed in the country's economy and is under 31 years of age. The proportion of employed women with a job and over 15 years of age is 12.4%. Women are mainly employed in the service sector (73.4%). Most "women" have activities such as "health care and social services", "education", "services for temporary living and food", "financial and insurance activities". School teachers are mainly women.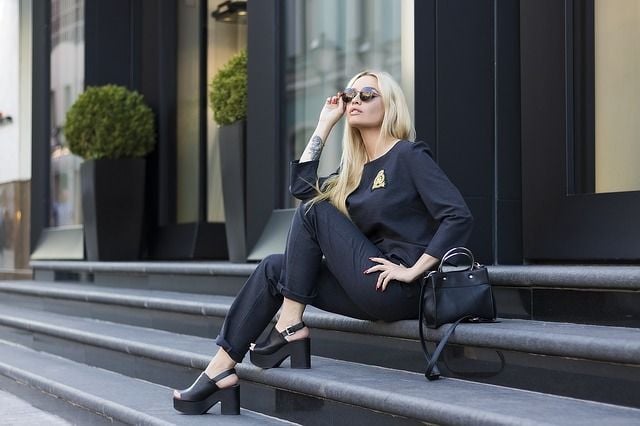 At the beginning of the 2016/2017 academic year, the proportion of women in the total number of teachers, as well as the number of directors and their assistants, was 86%. Among the teachers of specialized secondary schools, women, whose total number is 7.6 thousand (77% of the total number of teachers) also prevail. Of them have a doctorate of 30 people, an assistant professor - 13 people. In higher education institutions, about 12,000 women (55%) work in education, including 278 PhDs in science, more than 4,000 science candidates, 237 professors and more than 3,000 associate professors.
In the Republic of Belarus, equal opportunities are guaranteed to women in the fields of education and vocational training, continuing education and self-education.
The level of education of Belarussian women is higher than that of men. Among working women, 64% have higher and secondary specialized education, while the same figure is lower for men (44.7%).
At the beginning of the 2016/2017 school year, the number of female students was 744 900 (49.8% of the total number of students). At the same time, in specialized and higher secondary schools, the number of women exceeds the number of men.
Without a doubt, by its nature, a woman is above all a mother, a guardian of the family environment.
In 2016, 64,500 women entered the marriage, 45,100 of them created families for the first time. Women prefer to create families when they are 20 to 24 years old (33.7% of the total number of marriages). As in many European countries, the Republic of Belarus is characterized by a tendency to increase the average age of women at first marriage. If in 2005 the average age of first marriage was 23.5, in 2016, it was 25.6 years, the second at 38.1 years. More than a thousand women married at the age of over 60 years.
In the Republic of Belarus, there is a tendency to increase the average age of the mother at the birth of the first child. The average age of the mother at birth of the first child increased from 24.9 years in 2010 to 26.3 years in 2016. In 2016, mothers had 117,800 women. More than half of the births (58.8%) are due to the birth of a second, third and subsequent children by the woman.
How are Belarusian women different from Ukrainian or Russian women?
There is an opinion that Belarusian girls hardly differ from Ukrainian or Russian beauties. In fact, there are some differences in the appearance of the representatives of these nationalities. First of all, it is necessary to notice the typical Belarusian characteristics, which will help to determine their difference with other Slavic nations.
The main characteristics of girls from Belarus
One of the typical characteristics of Belarusian girls is the fact that they do not use a lot of cosmetics. They have dense and chic hair and expressive features of the face. They are mostly big, although there are small girls with short hair. To distinguish a girl from Belarus pay attention to the following external signs:
little makeup
long, light blond hair
expressive facial features
large size type dummy
beautiful eyebrows
attractive appearance

What differentiates Belarusian girls from Russians and Ukrainians?
If we compare Belarusian girls and women of Ukrainian or Russian nationality, then it should be noted that there is no dark skin in this country. Almost all women after 40 years have blue eyes, which gives them a certain zest. This nationality has a kind face, so it is difficult to see on their face a kind of aggression.
In Ukraine, girls also have a light skin type, but it is combined with dark eyes (brown, gray). Belarussian girls rarely dye their hair, so they can be quite easily distinguished from Ukrainian beauty. Unlike the Russians, Belarusian women can boast of fleshy lips, at a time when women in Russia must increase their volume with the help of cosmetics or injections.
By comparing Belarussian women to Ukrainian and Russian women, we can confidently say that they are different:
snub nose
fleshy lips
a big face
mainly light brown hair color

This appearance attracts many men from different countries.
Belarussian women, like all Slavics, are distinguished by their natural and authentic beauty. In their nature, at the level of the gene, the sweetness of the character, the naivety, but at the same time, the will, the determination, the vigor are established facts. They are subtle, sensual, spiritually rich and very intelligent natures.
Belarussian women are distinguished by the fact that they live better than women in other republics of the former Soviet Union. They occupy the first place among them in terms of standard of living, which of course positively affects their mentality. Belarussian women are much more satisfied with their lives and their material and social status than women from other CIS republics. Comparing the standard of living of women in the CIS republics, after Belarus, Moldova's women are in second place, the third is the women of Russia, and the representatives of Kazakhstan and Ukraine . And in the last place are the women of Tajikistan. At the same time, the quality of education, the literacy level of women and the percentage of women's representation in government bodies have been taken into account.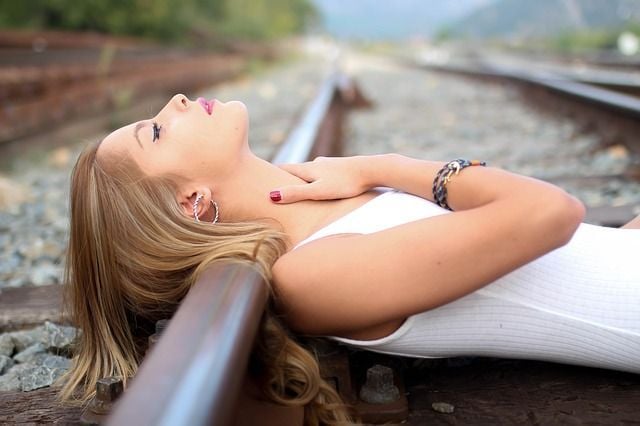 The spiritual world of Belarusian women
But the main thing that you will deeply admire among Belarusian women is spiritual perfection, wisdom and charm. Nature has endowed them with tenderness, subtlety, diligence and gaiety. Despite the fact that the role of women in society has increased and that many have started to show greater social activity, Belarussian women still value the institution of family and marriage and put it first in their lives.
The Belarussian Woman and her family
Belarussian women are wonderful housewives, good mothers and good lovers, but at the same time they are well educated, so they usually have a successful career. It is always interesting to communicate with them, they are able to hold any conversation, subjugating with their intellectual level. At the same time, Belarussian women, like all Slavs, are unpretentious, modest and immensely kind. Nature has given Slavic people special sensuality and altruism, the desire to create good around themselves. And, perhaps, there is no more happiness in life than having a Belarussian woman!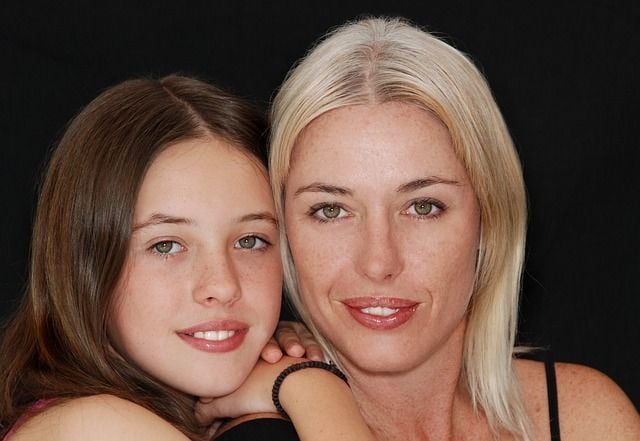 Testimony of Hans married with a Belarusian woman
Unfortunately, we can not objectively evaluate their attitudes, behaviors, and even phrases that we hear from them because cultural differences, mentality and other factors make us completely different.
That's why we decided to speak to the Dutchman Hans, who has been married for more than twenty years (marriage in 1996) with a belarusian Maria (the names have been changed) to learn more about how to look at Belarusian women from the outside, a look of a foreign man.
How was your first meeting with Belarus and its women?
For the first time I met a Belorussian woman in 1995 in Holland. Natasha came to Holland with one of her friends who lived there with a man. His countryman had invited him to live with her to live in his large, spacious house, with the aim, as I now understand, of finding a single man and staying in the country. This house belonged to my friend and I often went there as a guest. This is where my first meeting with a Belarussian woman took place.
Natasha wanted to stay in Holland, so she easily went into contact with men. In addition, she had children in Belarus. And single Slavic women with children are very different from those who do not. In the first place, their behavior is more social, sweet and quivering ... But it is until they have "caught" a man. At that time, there were many women from Eastern Europe who were illegal in the Netherlands (from the CIS countries). Russian women have done a lot to stay there. This is perhaps why these Slavic women have gained a bad name in the West.
How did this Belarussian woman talk about her country in Belarus?

"A horrible country !!!" - she said. She hated Belarus.
In 1995, I came to see Natasha's family, met her, talked with her family and, in 1996, got married. My first impressions related to Belarus: the poor condition of the roads, the crime, in a word, the country at the time seemed to be drowning in chaos. However, it should be noted that the country's situation is much better today
Later, Hans met Maria, a beautiful blond woman from Belarus, and on the day of the wedding with Natasha, he told her that he did not want to marry her anymore. He went to Maria and asked him "his hand and his heart". Today they are married and live in Holland. They have 3 children and spin the perfect love!
To Meet a Slavic Bride :
Want to meet a Russian Bride
Want to meet a Ukrainian Bride
CQMI Matchmaking
Tel : +1 514 794-5053 (Viber)
Email : This email address is being protected from spambots. You need JavaScript enabled to view it.
Skype : Antosha71
Facebook et Instagram : @Agencecqmi
YouTube : https://www.youtube.com/cqmica
Live on YouTube every Sunday