Ukrainian and Russian Bride dating advices - CQMI blog
Latest Articles
Learn and Improve Your Russian
With the experience of Antoine Monnier, managing director of the agency CQMI and married to a Ukrainian, and of HervéJouhet, now married to a Russian, we try, with the help of a chronicle, which was written by Jouhet, to help British and American men who dream, hope and have decided to enter into a marital relationship with a Russian or Ukrainian woman to understand the usage of the Russian language. Both traversed the Slavic world, both Ukraine and Russia, but also other peripheral countries. Both had a similar search for love that was made out of true dreams ... but not alone! Both are fluent in Russian, have studied Pushkin's language in Russia, Monnier lived long in the countryside, in the mythical city of St. Petersburg and in Siberia, Jouhet is Muscovite and has developed a passion for Russia after having travelled through the Ural and discovered the south of the country.
If you are planning to meet a Russian or Ukrainian woman, be sure to learn Ukrainian and / or Russian. Even though the Ukrainian language is not an influential language and spoken only by the Ukrainian diaspora in the world, including many in Canada, the Russian language is an important language of influence and opportunity. An intelligent strategy for you, therefore, is to learn the Russian language first, and then learn the Ukrainian language in the case of Ukrainian acquaintance, so you can easily change your approach. Learning the Russian language will give you a decisive advantage in understanding your future wife, in your understanding of the Slavs, their culture, their history, their civilization, and the subtle differences between individual peoples, such as Russian, Ukrainian, Belarussian, Moldovan, etc. What is more important in your project of meeting a Slavic woman than showing your immense motivation and your ability to approach the Russian language well before the meeting, even before you find yourself in the ranks of members of the Have focused agency CQMI? Marrying a Russian or Ukrainian woman means marrying another culture and language, if you are in doubt, not interested, or, worse, indifferent or lazy, then your chances of succeeding with a Slavic are very low. Of course, you do not have to speak Russian fluently, but you might be proficient in simple basics, vocabulary and phrases that will be a pleasant surprise for the women you will meet with CQMI. So, where do we start?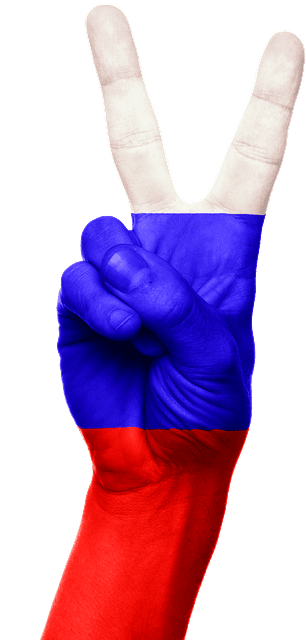 Learning at home ... the importance of diasporas.
Whether you come from the UK, the US, France, Belgium or Quebec, not to mention Switzerland or Luxembourg, there will always be Russian or Ukrainian teachers around you. With 1.2 million Canadians of Ukrainian origin, tens of thousands of Russians in England and America, you will see that there are interesting opportunities. In many British/American cities you discover clubs, a polyglot café, private lessons. The Russian or Ukrainian cultural associations will undoubtedly be pleased to help you get to a Russian (Ukrainian) teacher. The most suitable regions are London, New York and Miami, but also cities like Edinburgh, Manchester, San Francisco, Sydney and all other major English-speaking cities. Some cities have twin cities in Ukraine or Russia. These partnerships bring people to make contacts to let the Russian language live in the English-Speaking countries. Here you will find a map of all American cities which have a Russian sister city (https://russianlife.com/stories/online-archive/us-russia-sister-cities/). The British-Russian friendship, beyond international politics, far from the interests of the British and Russian people, should not let us forget that there are also 15 British cities that are in a partnership with Ukrainian cities, such as Edinburgh, Brighton or Birmingham, About Russia in the UK, this page might interest you with various references to the Russian language or the Russian presence in the UK. Once in contact with the Russian (or Ukrainian) diaspora, you also have the opportunity to learn many things, including cultural events such as concerts, shows or movie nights. You could enrich yourself by approaching the Slavic diaspora.
The difficult challenge of learning Russian
Everything's possible, says the saying, so it's time to roll up your sleeves! The Russian language is certainly one of the most difficult of the European languages but be aware that you do not have to learn the German language and its terrible grammar! The grammar will also be complicated in Russian. Especially the declinations, the number six, irregular and regular forms of verbs, as well as a concept of movement verbs, will make you sweat. It is actually a matter of will, motivation, work and frequency of work. It does not make sense to learn Russian with a low number of lessons per week if you do not do the homework your teacher has given you, or if you hide your face behind your obligations, work, or other mundane reasons. But let us quote Hervé from his learning of the Russian language:
"When I was looking for my wife in the East, I quickly realized that I had to learn Russian quickly, and I said that it will be necessary to understand that you cannot learn a language, especially at the age of 35/40. Of course, there are several strategies, or you can rely on your English (some people in Russia do not speak English), or you do not speak any other "useful" language (like French or Spanish) and you should think as Russian quickly, but in both cases, you need to take it more seriously than that. To help yourself, you can first find basic learning aids, such as those used in the Assimil series. In public transport, in a lost time, this will help you to get started. There are many different little books on the market to get you started and familiar with the basics. As far as most people would think, the Cyrillic alphabet is not the first obstacle, since it only takes a few days to learn, and a few months to internalize the different letters because there are more letters in the Latin alphabet! I myself found a Russian teacher from St. Petersburg, who gave me lessons at 10 euros per hour and two-hour lessons. An hour is short, 1 hour 30 or 2 hours are good to have time and concentrate. The internet will also help you with, for example, YouTube channels. Among the best known are Easy Language - Russian, Weekly Russian or RussianPod101. However, these pages will not really help you teach some cultural customs, language and information compared to a true Russian teacher who is standing right in front of you. One of the best tips I can give you, never followed by anyone (laughs), is to watch Russian movies on the Internet, even if you do not understand anything. I started doing it 10 years ago when I did not understand anything about it. I also started listening to Russian music with my phone or MP3 player. If you dive into it, you will be surprised by the extraordinary style of Russian (and Soviet) films and Russian music. "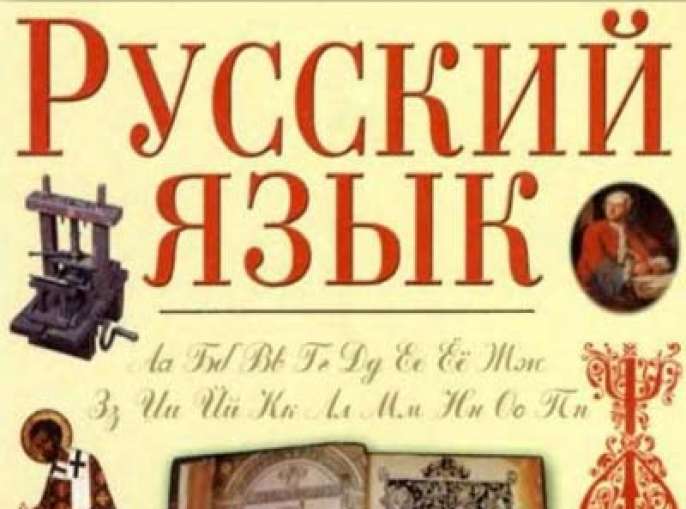 Go to Russia and learn Russian in an internship!
Much better than the improvised Russian teachers, you are advised to spend a few weeks in Russia, Ukraine or Belarus to learn Russian faster. Numerous Slavic universities offer summer courses in the Russian language and contrary to the public opinion, not against huge amounts of money. There have never been any better Russian lessons than at Slavic universities in Russia or Ukraine, because there are talented teachers, graduates of the Russian language, dissertations on the equivalent of Master II or doctoral candidates or even those who have supported their thesis. Taking advantage of your holidays to learn the Russian language for a few weeks or a full month will be a good investment. Regarding Ukraine, with a simple passport you will be able to stay three months and easily learn the Russian language in Kiev. However, universities in major Russian cities are soliciting invitations for a student visa, student accommodation, alone or in a shared flat, at competitive prices, and teaching Russian with the best Russian teachers in the world. We will take the example of the most prestigious Russian-speaking Institute in the world, the Moscow Pushkin Institute, the state institute of the Russian language. Let's talk about Hervé, who has completed 18 hours of Russian per week in two periods of no less than 15 full months:
"My case is a bit strange, it is rarely so long to stay at the Pushkin Institute, it was probably the money that I have invested the best in my life! You can go to the website of the Pushkin Institute, where the minimum stay is currently one month with 18 hours of Russian per week (24 lessons of 45 minutes each), you will think that this is little, but in addition to these 18 hours spread over 4 days of the week (Wednesday was a course-free day) still doing my homework at home, so I spent at least as much time as inside the classroom. There are start dates for international group classes. You are with a dozen students from all over the world, mostly Asian (approx. half of the students) in a course. For the 2018-2019 school year, courses start on 3 or 4 February for all levels, 1 October, 6 November March 4th and April 1st for Level A1 and above. In this international system, there is level A 0, if you do not know anything, A 1, then A 2, beginner and advanced beginner, B 1 and B 2, the levels for advanced, C 1 if you are fluent in the language and C 2 if you are a language specialist, teacher, writer or academic. The courses of the institute go from A 0 to B 2, it is necessary to pay a sum of 25 000 rubles per month. This is very little in terms of extremely high-quality service. If the price has risen (I paid 15,000 rubles ten years ago), the ruble price has dropped since the international crisis of 2013/2014, it is more interesting to go now, as this is around 330 euros today (compared to 400 in 2008) would cost. But you also have the more expensive option of participating in summer courses, which take place for 4 weeks depending on your goals, with groups of 8 persons of the same level for a price of 42 000 rubles (about 560 euros). In the canteen at the institute, of course, a basic care is provided. After a full year of courses, summer classes and then another half a year, I can tell you that I could have stayed longer. I arrived with a level of almost A0 and left with the level B 2, but the investment in the work was huge. I would advise you to not take the one-month stay lightly, to be focused and diligent and to take advantage of the excursions organized by the institute. After a month of hard work, you can already have level A1. You can buy good Russian books that are not available in England and that will help you to learn Russian. In some cities there are also branches of the Pushkin Institute. Of course, this is very convenient, but I would advise you to go to Russia. For example, I recommend trips organized by CREF that offer courses and language courses in Moscow or Nizhny Novgorod organized in groups, singles or mixed courses, and you are guaranteed to have contact persons in English who will help you. "
The video conference, a method of the 21st century to learn Russian.
You do not want to move, you are very busy because of a job, you do not have 16 weeks paid leave or even 30 days of RTT like other jobs, you live in the countryside or in a small town and you have no Russian- (or Ukrainian) teachers on the doorstep? So, the internet will be your friend. Everyone knows Skype, this free videoconferencing service, but perhaps you should use less insecure services (security level and protection of your data), such as Appear In or Jitsi, which are more modern, require no installation, protect you and are completely free. This is the new trend of distance learning. Cheaper than a trip, more convenient due to the fact that you can learn from home, the online Russian course could be of great help and your solution. There are many possibilities, here is a solution proposed by the CREF school in Moscow, which Hervé mentioned in his statement. This solution has great advantages, but also drawbacks, which of course are mainly due to your Internet connection, which is better than the small difficulties of a jet lag, if your Russian teacher lives in the most remote area of ​​Russia (time difference in the summer for Moscow by one hour, two in winter but it is already twice as much for Yekaterinburg). In any case, try to avoid English Russian teachers, no one can teach you Russian better than a native speaker from Ukraine, Russia, Belarus or Moldova or any other Baltic country (depending on whether you are from the Russian diaspora). Be wary of teachers from Chechnya, Georgia or other Central Asian countries that were part of the Soviet Union. Now that they are hostile to Russian civilization, you may feel hostage to an eternal russophobic discourse, but remember that many Russians are Asians of assimilated peoples in modern Russia. Other Diasporas will offer you good Russian teachers and you will also have the advantage of finding friendly and caring people, such as citizens of Uzbekistan, Kazakhstan or Turkmenistan. The Russian diaspora, and especially the Ukrainian or Belorussian, has long since spread throughout the world, you can discover many Russian teachers in the UK or in your country, here is, for example, a teacher who does not post many videos, but very active in the teaching Russian online: learning Russian remotely via video conference on Skype, we also advise you, for example, in contact with people, such as the Association of British teachers of the district of Amourskaya, who will surely help you to find good teachers around the world. (University of Blagoveshchensk, in the Russian Far East, adjacent to China).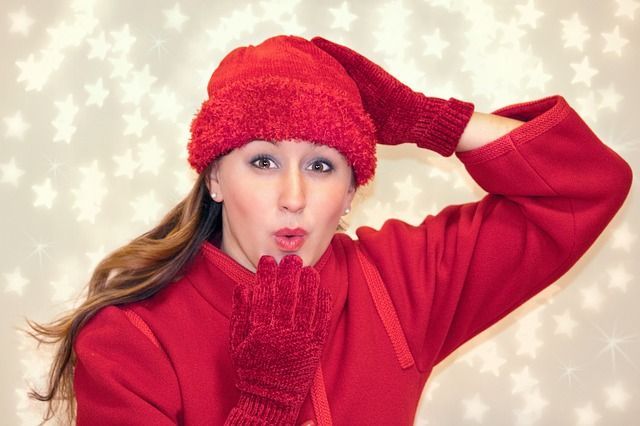 The Russian language is very useful in your life.
Even if you do not perceive it that way today, you may soon realize that learning this language, even if it's just your second, third, fourth ... language, will change your life in many ways. The Russian language is indeed in the top 10 languages ​​in the world (according to statistics in 8th or 9th place), but also one of the top 10 most influential languages. Russian can serve you internationally on many occasions because it is a language that is constantly evolving and due to international political reasons, such as the Russia-created partnerships (BRICS) or the events of geopolitics in the world, the Russian language and make Russia popular in many countries, gaining importance. If you learn Russian somewhere in Russia or anywhere, you would be surprised that the largest Russian-speaking countries are from Asia, such as South Korea, Japan, China, Vietnam, Thailand and also a large part of Africa, to a lesser extent South American countries, mainly Brazil or Colombia, etc.. For more information, please visit the website Learning in Russia, the official website of the Ministry of Education and Science of Russia. You will also discover the benefits of learning the Russian language or simple basics, if you look at the statements of Stéphane, the project engineer from Toulouse, who studied Russian, before embarking on a trip with the CQMI agency in June 2018. He will tell you about himself!
Testimony statement on the CQMI Agency's YouTube channel
You can always send your questions about studying Russian to Antoine Monnier (This email address is being protected from spambots. You need JavaScript enabled to view it.), the founder of the agency that went to Russia to learn Russian ... and not anywhere less than in Siberia, or even Hervé, author of the article, from whose experience you could also read a small part here. To meet a woman in the East, you will not find as much support as videos, articles, answers to mail, social networks, as in the agency CQMI. Our videos show you that we are at your service in the hope that you will find your better half, the exceptional woman who should be by your side!

Latest from Antoine Monnier