Elena is a beautiful Asian woman of 49 years old who seeks a serious man abroad. The economic situation in her country as well as Ukrainian culture, no longer meet her expectations. Elena has a mother who is half Japanese and Chinese origin while her father is half Russian and French. For her, learning French is a childhood dream because it is the language of love! Elena is an Oriental woman who lives in Ukraine, practice sports, jogging and yoga. Yoga helps to keep the physical form as well as the rest of the soul and the spirit. One senses very clearly its Oriental influences when she speaks of her favorite sport. Her 21-year-old son is an adult, independent, and she has taken good care of her education. What struck me most about this Asian Ukrainian woman was her realism and pragmatism. She speaks quite directly.
Profile of this beautiful Asian lady in Ukraine
An Oriental lady who practice sports regularly
At 48 years, Elena practice sports twice a week all year except in the winter. This is important for her beautiful legs and body as much as her mind and soul.
Free of commitments towards her son, ready to go abroad
Elena has a 21-year-old son who lives in Poltava and is totally independent. After spending many years for his education, she feels free of any commitment. It is time for her to meet her soul mate abroad.
Immigrating to a foreign country does not frighten her
If I meet a man I love and who loves me and respects me and supports me, then the process of immigration will not be so complex.
French language is the language of love
Learning this beautiful language is a dream for this Japanese woman teacher of foreign languages ​​in Poltava. Elena teaches English language for young children and for adults.
There are cultural differences between Ukrainian men and foreign men
For Elena, it's obvious. Indeed, culture, soil, education and economic situations are different. Thus, the mentalities are different.
In conclusion, it is not difficult for her to meet a Ukrainian man in Poltava. What is difficult is to meet a good man who lives abroad for this mature Oriental woman.
See more oriental girls with Kazakh women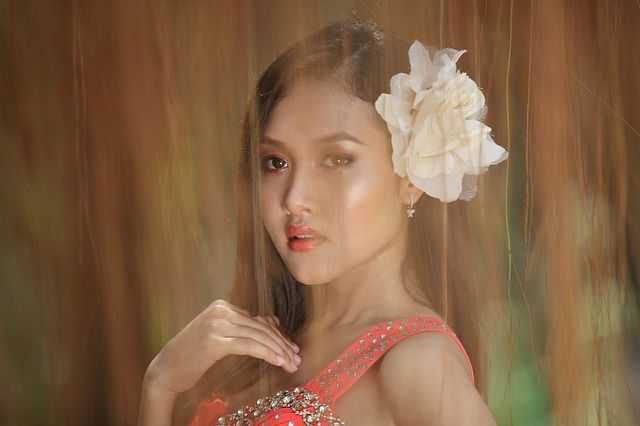 On the phenomenon of Asian women
Having spent a certain time in Saigon, I was puzzled by one question, and what, in fact, is the phenomenon of an Asian woman?
And that's why I posed this question myself, because something very cut my eye, well, I do not believe, and I can not understand why an attractive Western man, with all the choices that still exists in Saigon, holds a flip-flop with his hand. My social survey did not bring any results, men refused to share their opinions. Well, I took up women, I think maybe someone will reveal a secret to me. By the way, I did not see anything offensive in it, when I lived in Germany in 2003, I was often asked about the phenomenon of Russian women, and it was easy for me to name the main characteristics that distinguished Russians from German women. But to get rid of the cliche that the Russian woman is very accessible, it was also difficult.
Having looked at the extremely surprising combinations, I was already prepared for stories in the spirit of the Vietnamese at the age of 14 implanted in the vagina vibromassazher.Ponachalu, I was hoping for the secrets of the geisha, but then quickly realized: no, not here, not in this part Asia. But then no one could say anything to me. As soon as I return to Saigon more than once, I will still ask this question and try to find an answer to it.
But here's an amazing thing, strolling in the evening on Siem Reap (Cambodia), I greedily looked at people's faces. They are very different from the Vietnamese, above all incredible friendliness, courtesy and some incredible tranquility, that's all the same Buddhism.
People are beautiful !!!! Incredibly beautiful children. And here I will not ask a man a question, if I see him in a Cambodian brothel. Because the answer is obvious to me: because it's beautiful. All.
The woman is handsome, the man is strong, everything is clear.
In Vietnam, my program freezes, I do not understand what a charm is in a woman who is terrible as a Vietnamese war.
Russian girls living in Saigon suggested that the Asians have small genitals, that is, a Western man with a relatively average size has every chance to feel like a sexual giant and, probably, to please the lady. This is the reason, but again based on the assumption.
Then there were guesses that the Vietnamese (not all of course) are very unpretentious and very easy to please and surprise. Well, the theory that the head does not hurt, I say little, I cook delicious. Thus, the average Western man for some $ 200 per month can give himself a feeling of absolute divinity. This is a nuclear cocktail, of course, and probably having tasted it once, it does not matter, but whether a beautiful woman is with you in bed.
And then I remembered one of my "accident", which constantly told me that everything is simpler and even easier. He, and in truth, everything is simple, he even gives the same flowers to women, the system of work on a template.
Everything is simple-availability.
Sitting in a bar in Saigon, I chatted with two Americans, they are not that movie stars, but decent men themselves, In Saigon live a long time, business leads from here. I was completely insolent and went ahead:
"Well, let's say without words, admit that in addition to business, women attract you here."
There was no direct answer.
In the evening I dug this question to my cosmopolitan friend, to which he replied irritably:
"Katya, we have been talking with you for so long, and you still do not hear: these men do not need anybody at home at all."
That's really really, much easier.
The topic is not disclosed, the follow-up follows.
P.S.
My friend, who lives in Finland, shared her observation:
"The Finns used to be very popular with the Finns, but now they give preference to the Asians."
Russian women evolved and learned to speak and immediately the ratings went down.
BLOG COMMENTS POWERED BY DISQUS